I went for the Ikea member's preview sale this morning from 7-9:30am and got some really nice deals. This rm3.30(US$1) clock takes the cake. It's just such an unbelievable deal. I can hardly believe it even after buying it. I mean, what does rm3 buy these days? We hardly get a hand full of sweets.
I bought this clock for my kitchen and the design is nice and simple. It's a basic round shape in translucent white plastic material. Perfect for most decor since it's so basic. Here's a pic of it.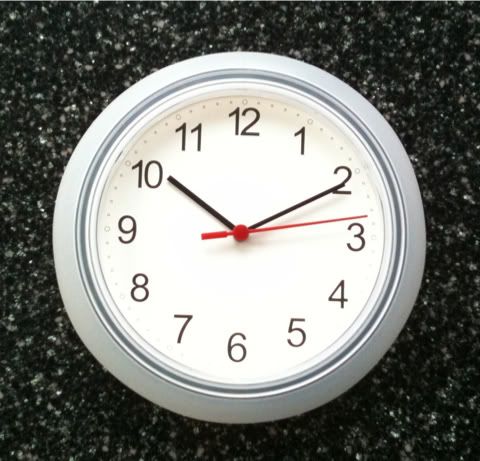 Those of you who need a clock, hurry on over to Ikea and grab those clocks.