This is sooooooooooooooooooo cool. I looooooooooooove playing pool. It's a favorite pastime of mine. I even have a pool table at home. So............. .when I saw this at the shop, I just had to have it. It's an 8 Ball air freshener that bobbles with motion. Hehehe. It's made by the Little Trees company. You know those little green pine tree air fresheners? Hehehe.
Here it is.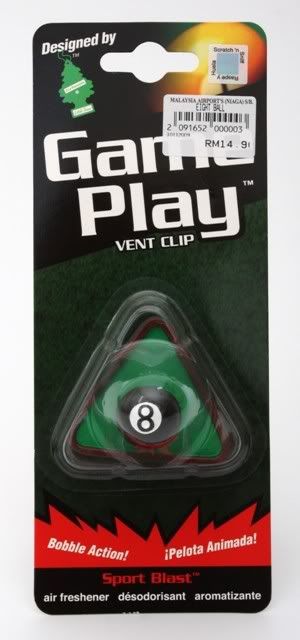 Just insert the clip into the back of the triangle and it's ready to go.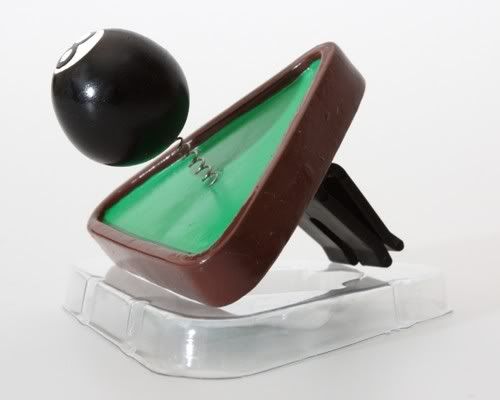 All that's left to do is to clip it onto the air cond vent.
I looooooooooooove it.