Age really catches up and does a super hyperspace jump when you're near the age of 40. Metabolism drops, testosterone levels drop, muscles droop. The only thing that goes up is FAT! In my younger days, my metabolism was so high, I used to eat 4-5 meals a day like a lion and not gain a single ounce of fat. Those were the days.........
Anyway, I recently started on a 9 week program to get lean and fit again. Lotsa gym work involved and I needed some proper cross trainers. My Adidas Boost runners weren't gonna cut it in the gym. So I went out and got a pair of all black Nike Trainer 1s. I got home, unwrapped them and took some pictures before using them. Here's how it looks like.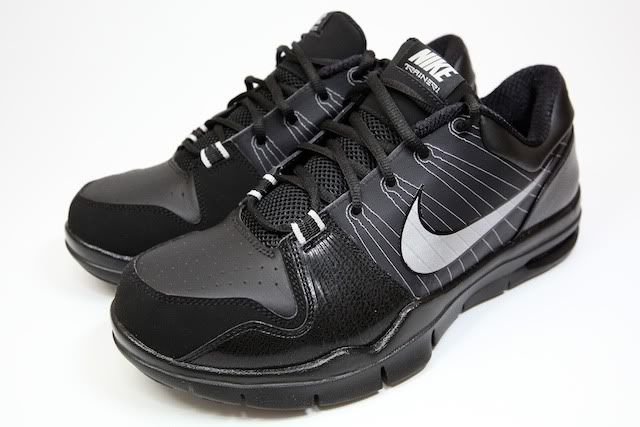 Nike recently revived it's cross trainer series. It reminds me of the first Nike cross trainers I had when I was a teenager. It was during the days of the legendary Bo Jackson-The Ultimate Athlete. People from my generation will remember him. He was Superman, no less. Bo was a top player in the NFL and he also played in the MLB. Nike developed cross trainers for him and the whole cross training phenomenon took off. Nike cross trainers were selling like hot cakes. I also owned a pair of Andre Agassi cross trainers. I was so excited to see that NIke had revived the cross trainer series of shoes.
Anyway, let's get on with my new TR1. It's got Nike Free, Nike Air and Nike Flywire technology built into it. Nike Free is in the outsole and the technology and design allows the outsole to flex more freely in all directions like as if we're barefoot. This is the Nike Free outsole.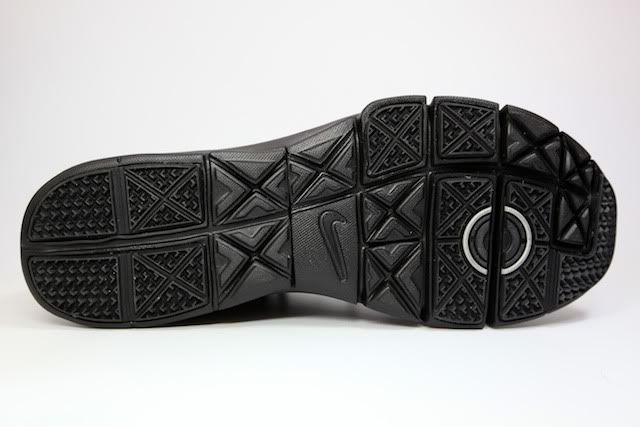 This is where the Flywire technology is. More stability at the side while weighing next to nothing I guess.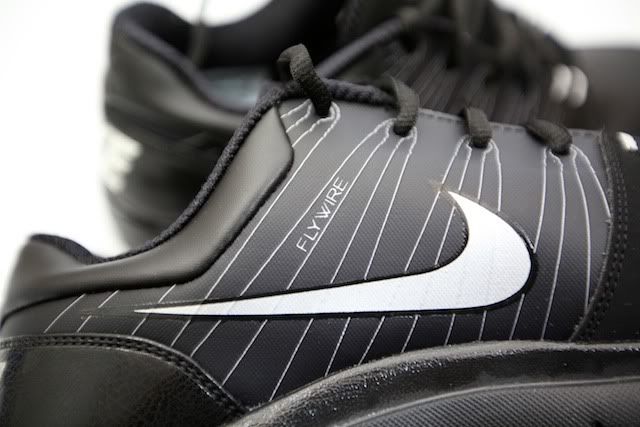 Here's the legendary Nike Air cushioning. I've tried many types of shoes and have come full cirlce and back to Nike Air. Nothing does the job better for me. Air is truly the best.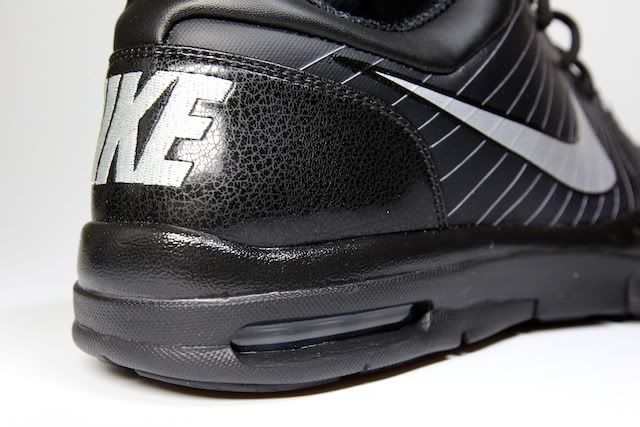 Nicely padded collar for supreme comfort. It's a mid height shoe so the collar is pretty important.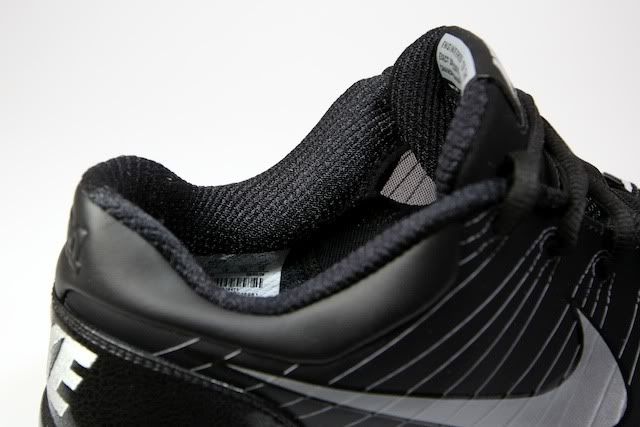 Manufactured to the exact specifications of championship athletes. Okaaaaaaaaaay, I guess it should be good enough for a mere mortal like me. Haha
Here's a few more shots from different angles.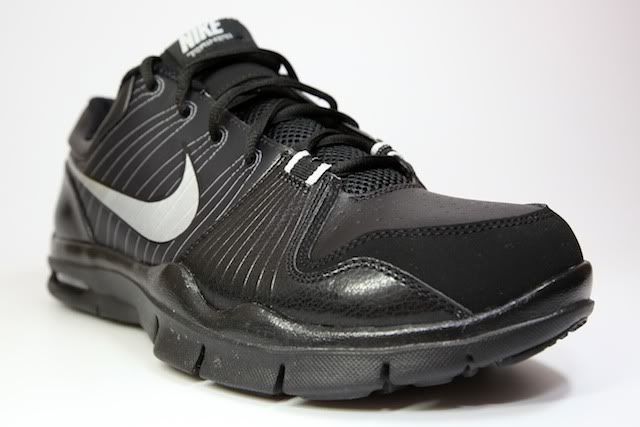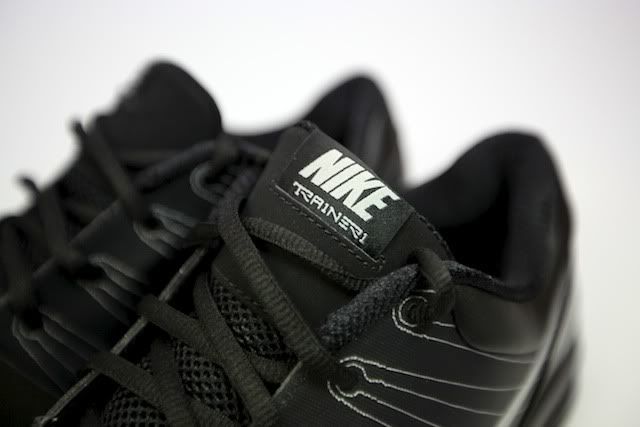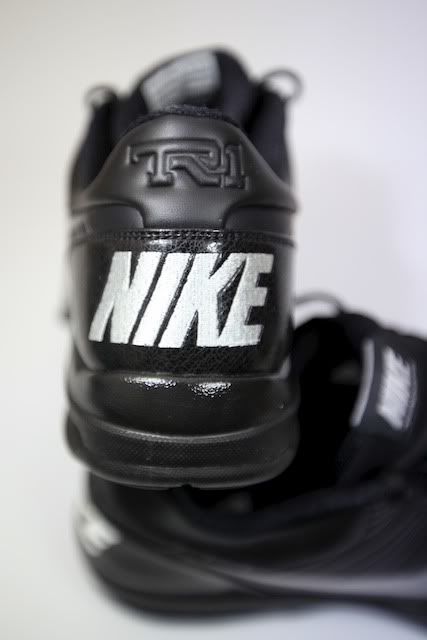 It's a fantastic shoe for crosstraining. The stability is excellent for gym work and the cushioning is superb for running too. I bought it for only rm399(USD130) and nothing can beat it at this price in my opinion. There's a newer model called TR1.2 which looks the same but has an additional velcro strap over the front of the foot. Check that out too. I decided on the TR1 coz I liked the all black look better. They're both sold at rm399(USD130) so the choice depends on which fits you better or which color you like more.