Here's my loot from a recent week long shopping trip to Singapore.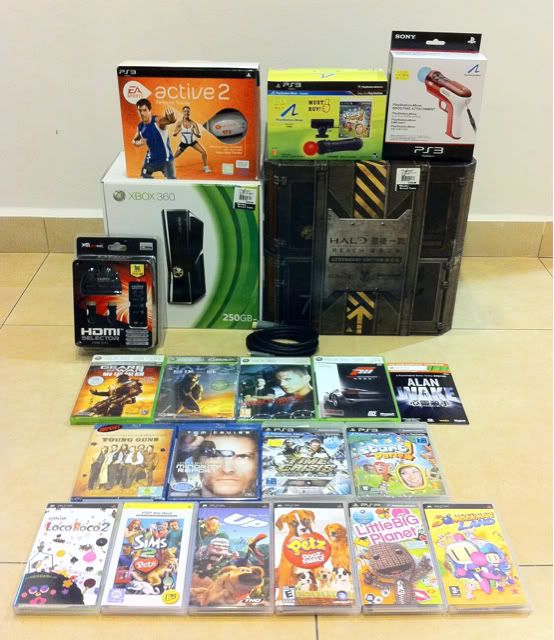 Singapore is truly a shopping haven for gadgets and toys for the big boys. All the shiniest and latest toys are always in stock the minute it's launched. Kuala Lumpur is slow like a snail in comparison. It takes forever for cutting edge stuff to arrive in KL and the stock levels are minimal or even out of stock most times. Just imagine, the iPad is not even in Malaysia yet! How lame is that?
If you're a gadget freak like me, head on down to Singapore and go wild. Christmas is almost here and it's the perfect excuse for more shopping.