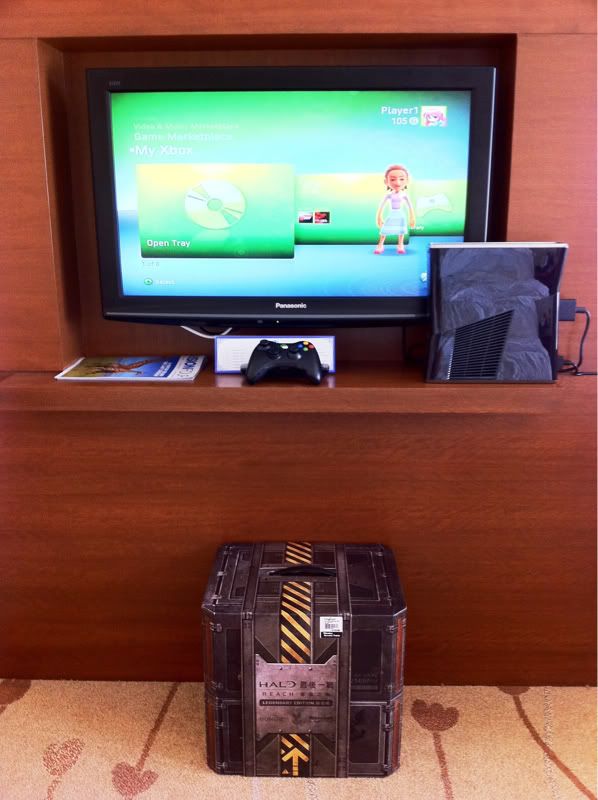 Here's the gaming center I set up in my hotel room while on vacation. I was having withdrawal symptoms from not gaming during my vacation. So I bought myself the new XBox 360S 250gb n set it up with the TV in my room.
I also bought a whole bunch of games including the fantastic Halo Reach Legendary Edition that you can see on the floor below the TV. It's a fantastic limited edition release and I suggest all Halo fans get it before it runs out. I'll unbox it and take more detailed pictures of the Legendary box when I get home. The iPhone 4 camera that I'm using while on vacation, doesn't do it justice.
I'm all set to last through this long vacation with my gaming center all set up now. No more withdrawal symptoms. I can even get online with the XBox as I brought along my mobile 3G WiFi unit commonly known as a MiFi. Ok, time to sign out and get back to gaming. Hehehe.