Here's the latest Sony Fair at 1 Utama. World Cup theme since Sony is one of the main sponsors of the World Cup. There are lotsa TVs, cameras and stuff you can try out. There's some pretty good deals on the Bravia TVs too. Go check it out if you're a Sony freak. Hehe. Let's get on with the pictures.
Here's the living area in my house.................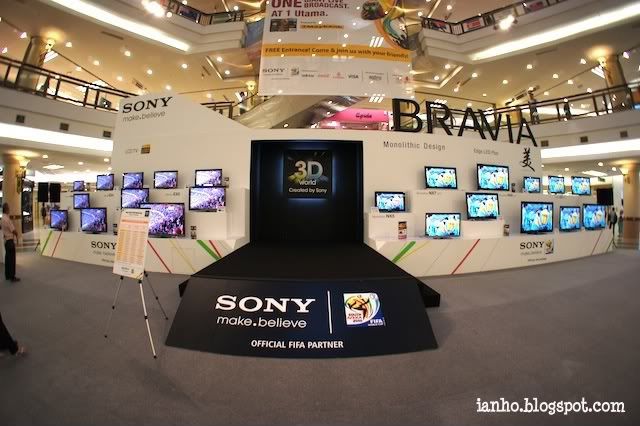 I wish. Hahaha.
View from upstairs. That football sphere at the bottom of the picture is where the 3D TV demo is.
View of the main concourse area.
All pictures shot with Sony NEX3 with the 16mm f2.8 pancake lens + VCL-ECF1 Fisheye converter lens.
The loooooooovely new Sony NEX 3 & 5 cameras are there on demo too. I just looooooooooove my NEX 3 so much. You guys have to go and try these little pocket rockets out. They're fantastic little cameras. Don't blame me if you leave the fair with a NEX and lighter wallet though. Haha.