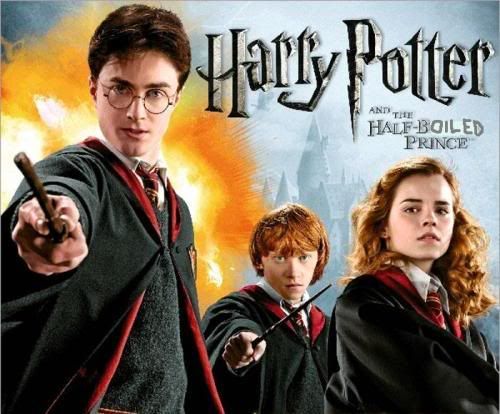 Dear god! This Harry Potty movie has got to be the most boring movie I have watched in the year 2009. It's so bad that I feel like suing them for wasting 2.5 hours of my life watching it. I actually fell asleep in there. Boriiiiiiiiiiiiiiiiiing!!!!
How is it even named The Half Blood Prince? All Harry did was brew a love potion and learn a killer spell from the book belonging to The Half Blood Prince. I hereby rename the show as The Half Boiled Prince!
Those of you who aren't hardcore Harry Potter fans better not waste your time and money. My daughter is a hardcore Harry Potter fan and she said it was good. So......... go watch it only if you're a hardcore fan of Harry Potter.