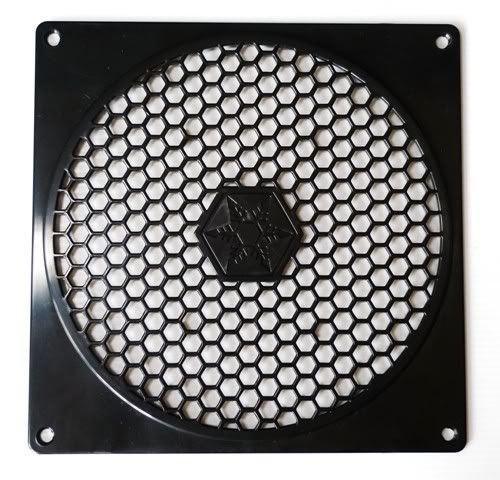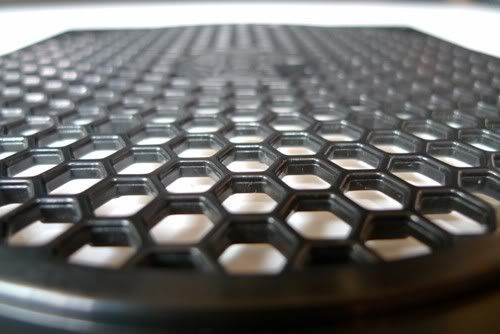 Here's some additional information I just received from Silverstone HQ. I mentioned in the review that I would most likely remove the fan grills on the 3x 180mm fans for better air flow. However, Silverstone has since informed me that there is a reason they put the honeycomb grills there. It's there to straighten the airflow of the fan for better cooling performance. The honeycomb matrix guides the air into a straight beam of air without causing noise or turbulence.
There is a company called Nexus selling these honeycomb fan grills and it has a very good explanation on why the honeycomb grill makes the fan perform better. It has plenty of pictures with smoke testing to show the airflow pattern with and without the grill. It's pretty interesting stuff. Head on over to the Nexus site at-
http://www.nexustek.nl/NXS-nexus-beamair-airguider.htm
I guess I'll be trying out the RV02 with the grills in place then. Hehe. I will also try it without the grills just to see if the Silverstone version of the grills really do improve the cooling of the case in actual daily usage.
Edit:- I have since tried the RV02 with and without the fan grills. I'm happy to report that the fan grills really do improve the airflow of the fans. I can feel a definite improvement in the direction of airflow straight out of the fans as claimed by Silverstone. I'd recommend everyone to keep the grills on.
If you liked this article or found it helpful, please check out the advertisements ya? You can also buy your PC parts from Amazon through the link below. Your support is much appreciated.
:) :) :)