I've been thinking about buying an Upscaling DVD or BluRay player for the past 2 weeks. It's to be used with the 42" Plasma TV in my bedroom.. Such a headache............so I decided to end the headache and just buy another PS3 today. It's incredibly cheap now. So much cheaper than the fat PS3 I bought a few years back. It's slimmer, lighter and quieter. It's a hell of a lot quieter actually. The fat PS3 I have in the living room sounds like a jet engine with full afterburners on. LOL.
I also bought a few games including the awesome God of War 3. Just reached the 1st save point and I'm absolutely loving it. Will clock a few more hours of the game before I write more about it.
Anyway, here's today's loot.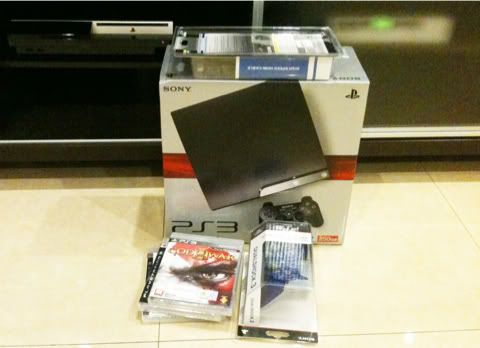 Here's the new lean, mean machine out of the box. I prefer the looks of the old, fat PS3 though. The shiny fat PS3 has a really avantgarde look to it. The new PS3 Slim just looks like a cheap black thing.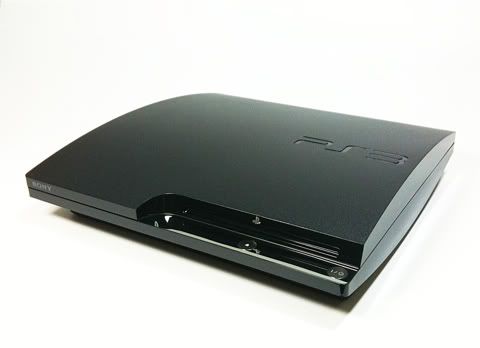 Anyway, it's so cheap now, I really don't mind the cheap looks. It's gonna be sitting inside the TV cabinet anyway. Can't complain much when it costs about half of what I paid for the old fat PS3. Hehe