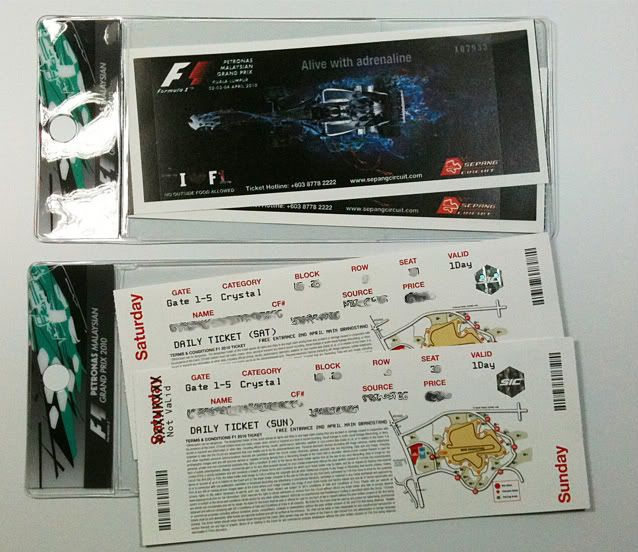 Wheeeeeeeee! Can't believe the race is back in KL. Been looking forward to it coz my favorite driver(Schumacher) is back. After experiencing the torrential rain last year and having my car stuck in all that dirty mud at the carpark, I've decided to go by bus this year.
My favorite seats in Sepang are actually at Hill Stand C1 or C2 coz I can see the whole back half of the circuit. After experiencing the lightning storm last year, I'm gonna sit at the Grand Stand this year. I don't wanna become Kentucky Fried Chicken up on the hill, when lightning strikes. LOL. Looking forward to the Fatboy Slim and Wyclef Jean concert after the race too.
I hope for rain again as it makes for really exciting racing. Hopefully it doesn't rain too much though. Don't wanna see the race stopped like last year.