Got my hands on a Vuvuzela. I can't believe how loud this blasted thing is. It's such a simple thing but the noise it makes is just..............................terribbblyyyyyyyyyyyyyyy LOUD.
Here's how it looks like.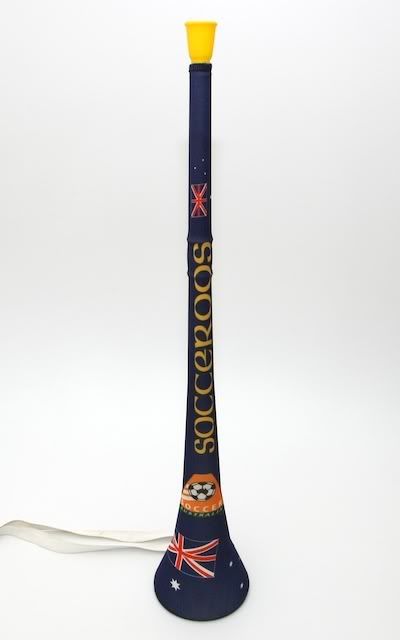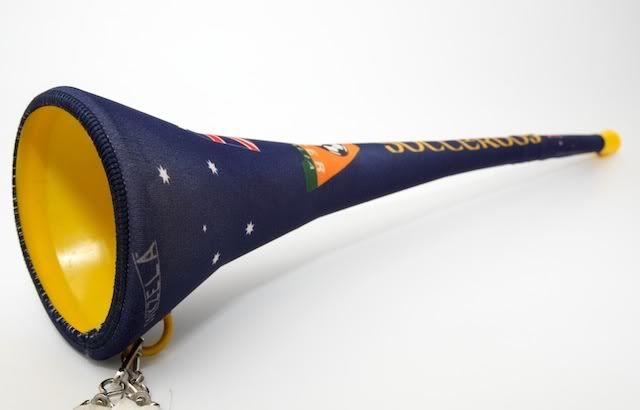 It's just an empty plastic tube!!!!! How on earth does it make all that noise?????
I just tried it out and it really is terribly loud. It's 2am in Malaysia now, don't know if my neighbours woke up from the noise the Vuvuzela made. Haha. Anybody wanna experience some real World Cup atmosphere during the live telecasts? You can come over to my house and I'll gladly share the noise with you. Hehehe.