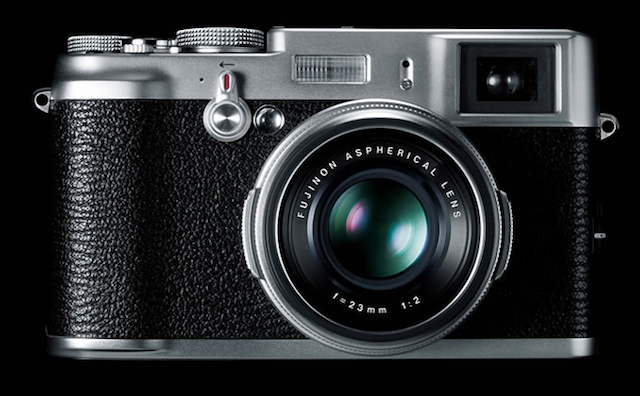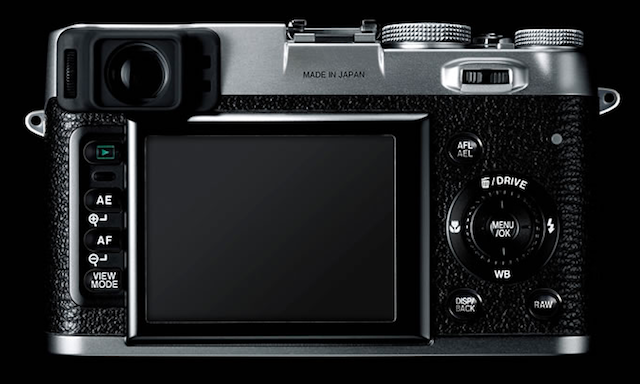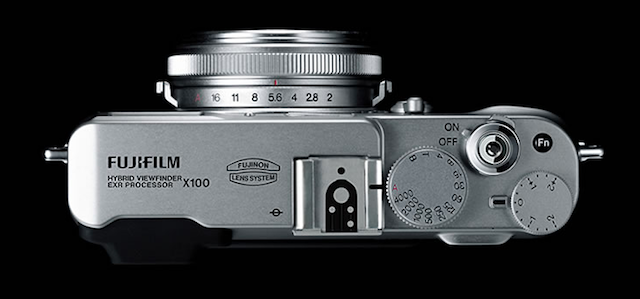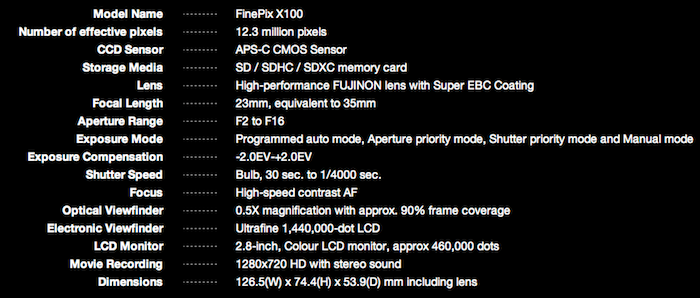 Check out the video and tell me you aren't in love. Hehe
This camera looks awesome, sounds awesome and might even taste awesome. Haha. Just look at the specifications. A lovely Fuji 35mm f2 lens, APS-C sensor, manual Aperture ring and retro looking design. Boy oh boy is it a beauty. It's supposed to be available in early 2011. Just about right timing as my birthday present. Hehehe.
What do you guys reckon the pricing will be like? I'm guessing about USD1500.
Update: I just found this picture from http://enticingthelight.com/wp-content/uploads/2010/09/Fuji-X100-size-comparison.jpg

It shows the X100 compared to a few other cameras to scale. The X100 is kinda huge. Almost as big as a Leica M9! Looks like I won't be buying the X100 after all. It's pointless if it's gonna be so big. I might as well just use my Leica M8 with a superb Carl Zeiss 35mm f2 Biogon or a Leica 28mm f2 Summicron or the ultimate Leica 35mm f1.4 Summilux. I'll need to strike the jackpot if I wanna buy the 35mm f1.4 Summilux though. Haha.