Yay! It's been a while since I had heart surgery. Doc says it's ok for me to start getting fit again. I've gained 4-5 kilos since the surgery and I'm really not happy about it. Being a former athlete who loves the outdoors and extreme sports, not being able to do all that has really been a downer.
Funny thing is, I actually went Bungy jumping a few months after my heart surgery. I really wasn't thinking at the time. My doctor gave me an earful when I told him I went bungy jumping. I wasn't even supposed to go jogging let alone something that gets the adrenaline going and the heart pumping like mad. Doc says I could have died doing the bungy jump! Oh well, I did it and survived so I guess doc did a great job. :) Here's the death defying jump that could have killed me. LOL
Anyway, back to the subject of Adidas Boost. Now that I can start getting fit again, I went out to buy myself a nice pair of jogging shoes. Being a gadget freak, normal looking shoes just won't do. I want a pair of shoes that looks high tech,looks good and performs great. So I went to the nearest Adidas shop to look around for a pair. The Adidas Boost instantly attracted me. It had a really high tech kinda look with it's energy return system. So I tried it on, felt comfy, took it home.
Here's how it looks like. The top is made of a fabric that Adidas calls air mesh. It really works and keeps the feet nice and cool. I actually felt the air coming through on every stride. Good stuff.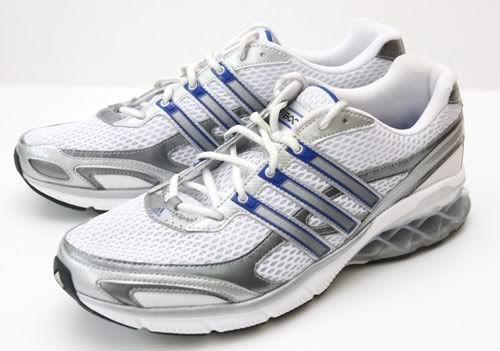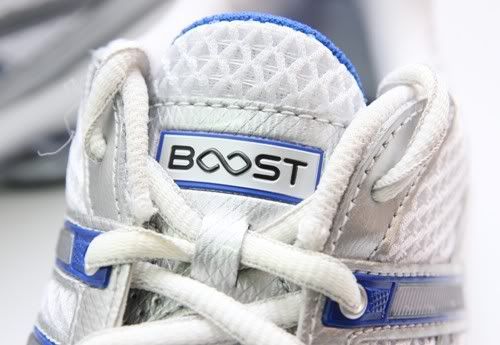 This is the so called energy return system. Adidas calls it "Boost". It's some kinda special plastic that absorbs shock really well while being able to return energy into the next stride. Because it's hollow, it also saves weight and keeps the shoe light.
Look carefully through the Boost system and you'll see the extra cushioning in the center section. That blue thing in the middle is injection molded EVA foam. The upper part of the Boost system is a nice heel cup for good support too.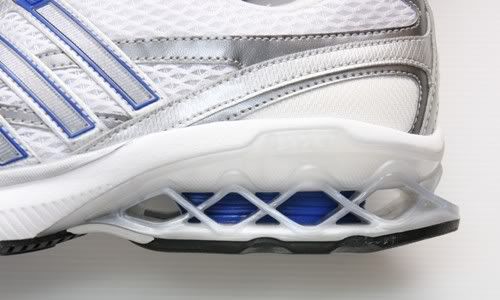 Rear view of the shoe.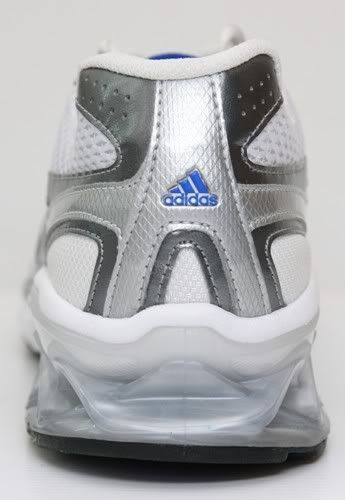 The sole is made of adiWEAR. It's a hard wearing rubber formulation unique to Adidas. I sure hope that adiWEAR does it's job as I'm gonna really use this shoe to the max on my journey back to full fitness. Hopefully it will last at least 6 months of jogging every other day. Being so expensive, it bloody well last 6 months. LOL.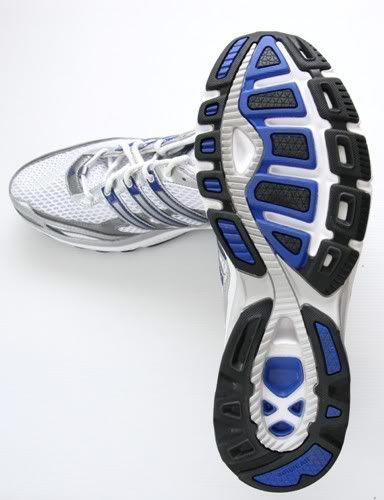 How does the shoe perform? Well, I really have no idea as I only lasted 30 minutes on my 1st jogging session 2 days back. I'm still recovering from sore legs and muscles now. Being inactive sure takes it's toll. I guess I'll hafta take it slow and easy now. I'm sure I'll appreciate my Adidas Boost when I get back into my regular jogging routine.