I had nothing better to do today and thought of this. I tried on the Canon Speedlite 270EX and 580EXII on my Leica D-Lux 4. Guess what? It works really well. :)
Here's how the 270EX looks like on my DL4.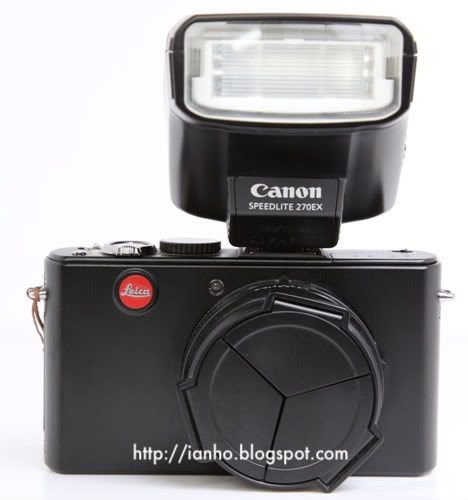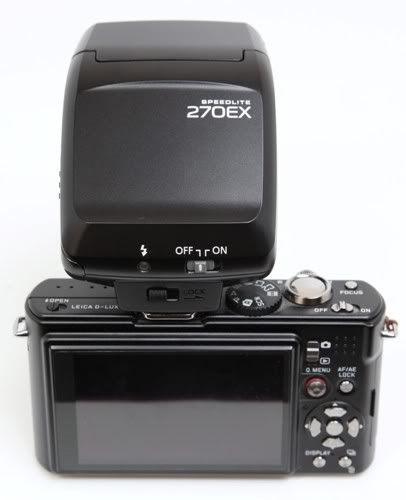 It's nice and compact. Just perfect for the LX3/DL4. It's nicely balanced and it even stands nicely on the camera without toppling over. Here's a series of pictures showing the different positions of the flash head.
Standard wide angle position.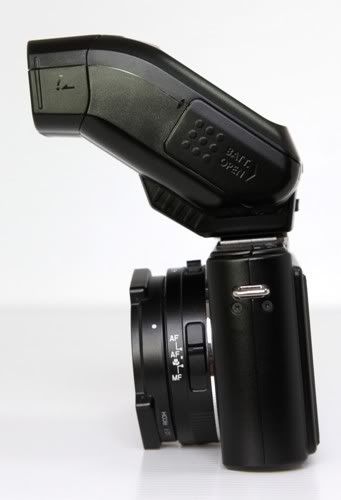 Tele position.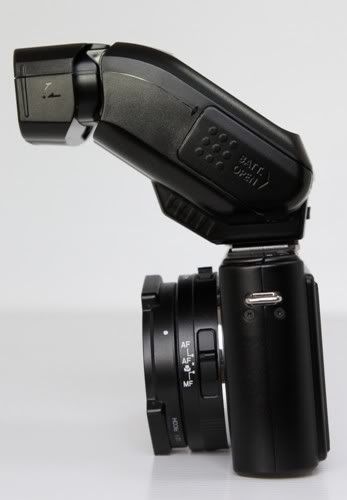 1st bounce position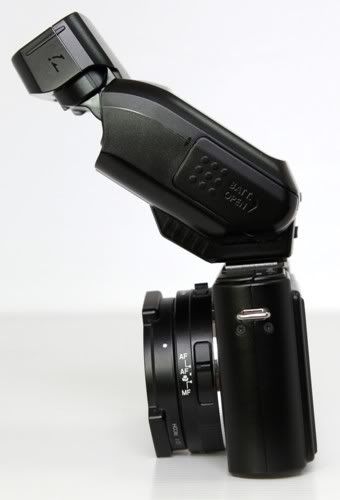 2nd bounce position.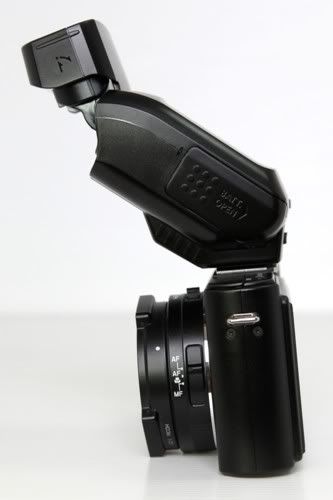 Vertical bounce.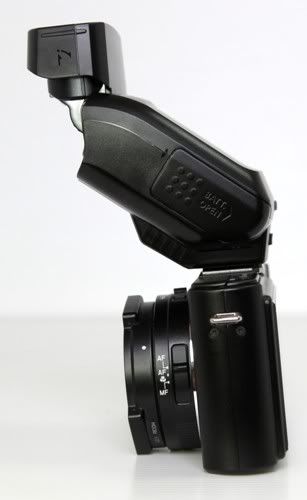 I installed a Sto-Fen Omnibounce on it too.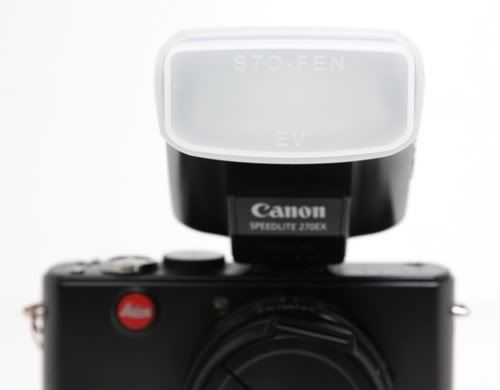 Recommended bounce position by Sto-Fen.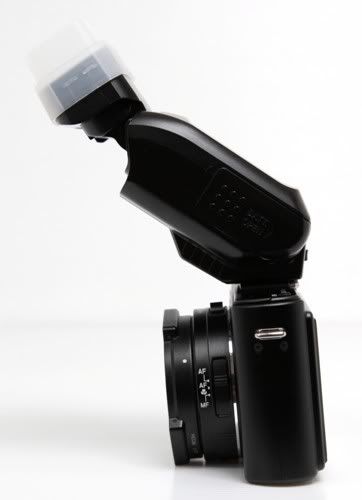 The Canon Speedlite 270EX works really well on my DL4. Can't use auto mode though. It'll just get totally over exposed. Due to the 270EX not having any controls on it for manual flash control, I had to use manual mode on the camera to get the exposure right.
After trying out the 270EX, I went mad and popped on the big mama 580EXII! Here's how it looks like.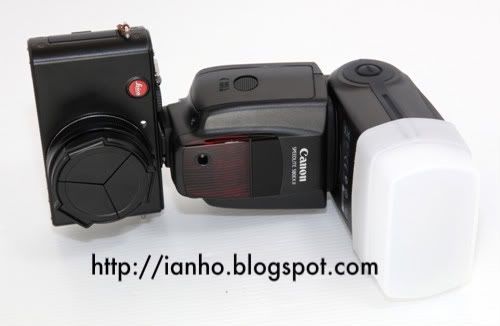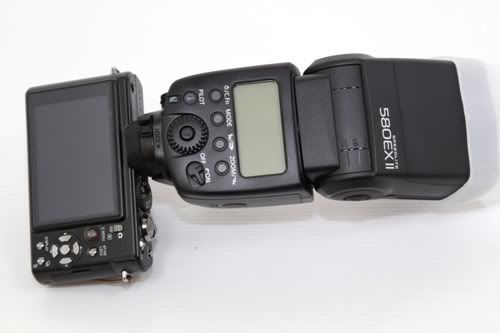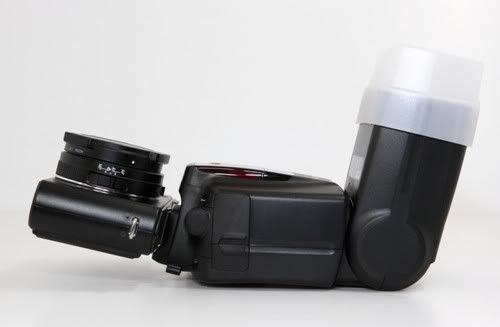 The Canon Speedlite 580EXII works really well too. In fact, it is so powerful that everything turns out totally white. LOL. To get the 580EXII to work perfectly I used the manual controls on the flash itself. After turning down the power manually it was really nice for the following example pics.
Here's a pic in available light with no flash. Shutter speed was a measly 1/3 and it's already blur from handshake.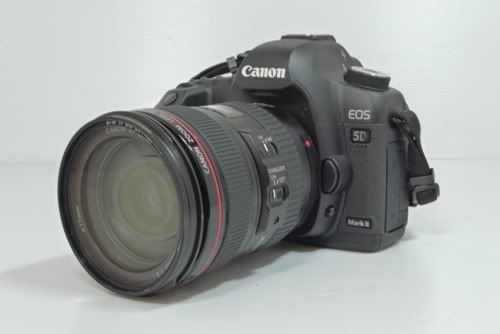 With the power turned down, flash bouncing off the ceiling, I got this shot.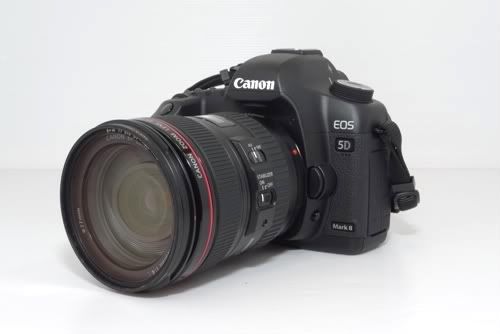 Here's how it looks like with the horrible pop up flash.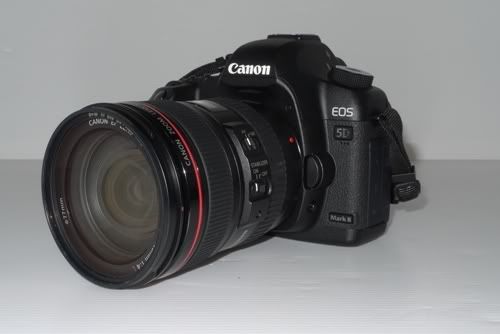 If you liked this article or found it helpful, please check out the advertisements ya? You can also buy the cameras from Amazon through the links below. Your support is much appreciated. :) :) :)