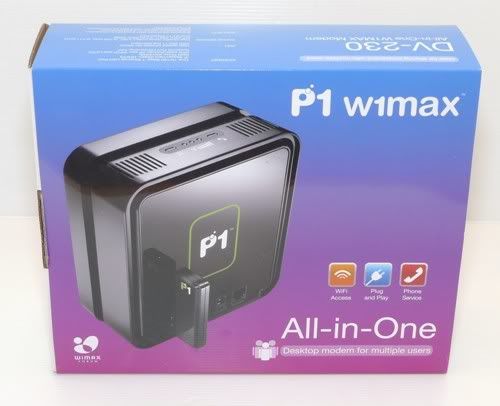 Goodbye and good riddance to you Streamyx. I've had enough! Got myself a P1 Wimax account 2 days ago. It's so easy, just pay rm100 for the registration fee and off I go. The Activation fee of rm60 is free during this promotional period. I also got the Wifi modem for free by signing up for 2 years. On top of all that, I got 2 months subscription for free plus another month free by signing up for credit card auto debit to pay for the monthly subsciption fees.
All you have to do is plug the adaptor in, power it up and Voila!!!! We're online immediately. The SSID and Password is written on the USB Wifi stick. Just log into the Wifi using the provided SSID and Password and we're done. After that you can change the SSID and Password by using the web interface. Best experience I've had with a telco so far. It really was easy as 1,2,3.
I'm finally back online after suffering for weeks on the intermittent service provided by Telekom Malaysia. P1 is pretty good so far. Been online for 2 days straight and have not suffered any disconnects. Good stuff. One thing I haven't tried yet is online games. I wonder if it will be nice and smooth. The salesgirl assured me it would be just like a fixed broadband line. I'm wondering if my latency would be good enough for my Counter Strike Source sessions though. Will try that later and see how it goes.
I can finally resume with updating my blog after being quiet for so long. I couldn't even upload my pictures to Photobucket so I gave up totally, which is why there have been no updates of late. I'm back at last with P1 Wimax. Muahahaha.