Remember the manilla envelope that Steve Jobs used at the launch of the MacBook Air? I love how he emphasized the thinness of the Air. It was kinda shocking to see the MacBook Air slip into a normal manilla envelope.
Anyway, I saw this MacBook Air case that looks like a manilla envelope on sale and I just had to have it. Hehe. It's made to look like manilla card. Here's some pictures of it.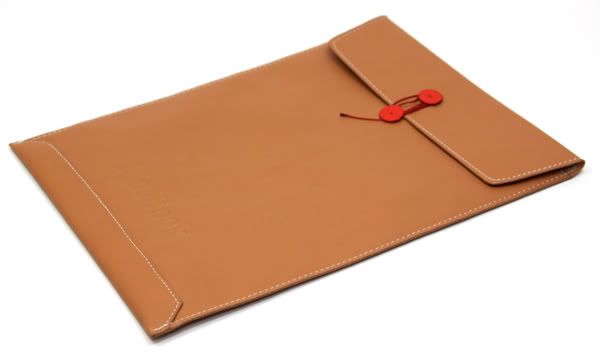 Slipping the MacBook Air into it.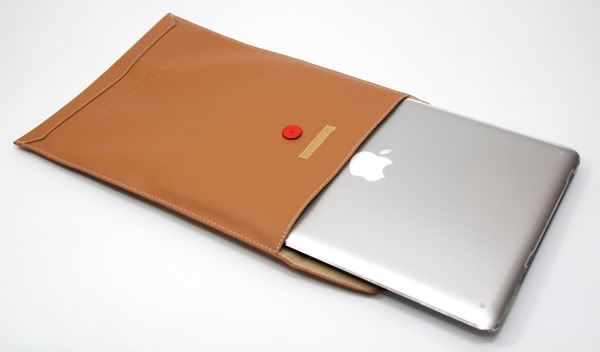 It's even got the authentic looking red tabs with string for closing the envelope!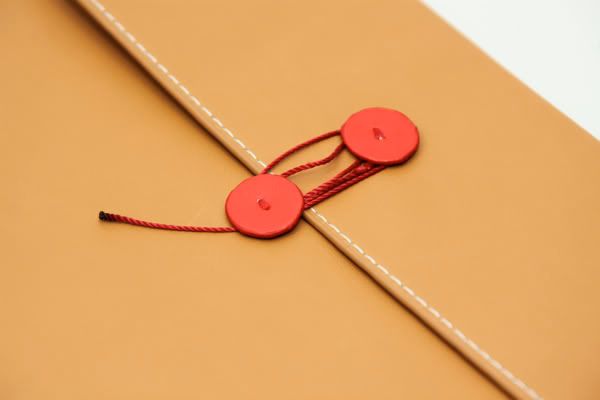 MacBook Air sitting nicely in the manilla envelope. It looks just like a stack of documents eh? Good for some disguise when we're at Starbucks or Coffee Bean. I wish they didn't emboss the MacBook word on the envelope though. Still, it should reduce the chances of someone trying to steal it even if you leave it on the table while you go refill your coffee.