I was having breakfast at a coffeeshop one fine Saturday morning and saw an advertisement in the local newspapers. HP was doing a promo on the HP Mini series of netbooks. I remember the Mini 2133 from a year ago when I saw it at the huge promo booth they did at the Pavilion shopping mall. It was a fantastic looking little thing and built like a tank. It was a wee bit too expensive then at about rm2000(USD550) so I ended up buying an Asus EeePC. The promo in the papers piqued my interest as the 2133 is now priced at a measly rm1049(USD290)!!!! It comes with a free HP branded bag too.
It was about 9am at the time. As the Mini 2133 was going for such a low, low, low price I decided to quickly finish up my breakfast and go take a look at the nearest HP shop. I proceeded to the HP shop at 1 Utama mall but the shop told me they had no stocks and the nearest place would be the HP shop at Mid Valley mall. So I went over to Mid Valley. All this excitement, running around looking for a superb deal, and I was still in my pajamas. I was so excited about the deal I didn't even go home to get showered and changed. LOL.
Anyway, I got to Mid Valley and the shop had all the Mini models in stock. They had the latest Mini 1000 black and also the Vivienne Tam limited edition. The silver aluminum Minis that I like were the 2140 and 2133. I was torn between choosing the 2140 and 2133. The Mini 2140 has a bigger 10" screen, 160gb HDD, Intel Atom 1.6ghz CPU and Windows XP and the price was rm1699(USD470). I settled for the Mini 2133 in the end coz all I really need is a nice lil portable netbook for surfing the net and updating my blog from anywhere I am.
Let's take a look at the Mini 2133 that I bought. Here's how it looks like.
The packaging.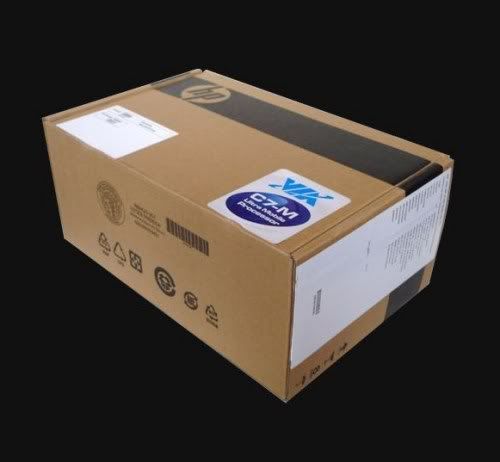 The Mini from different angles.
Top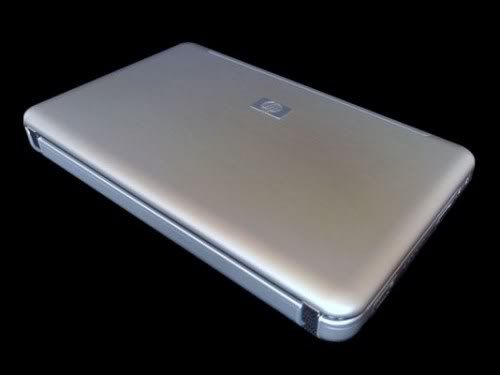 Front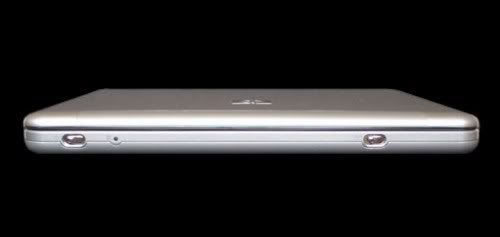 Back

Left
Right

Bottom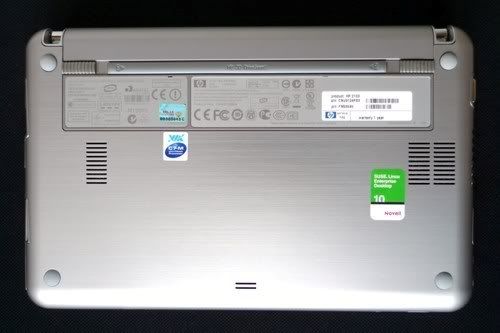 Opened up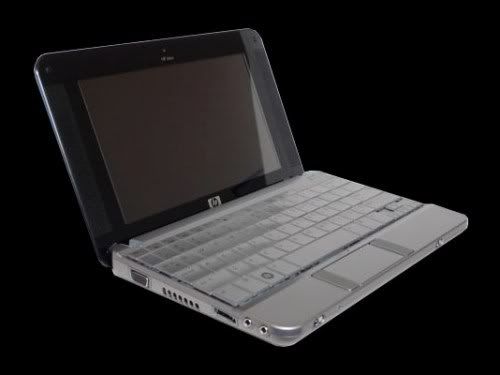 Here's the nice neoprene bag which comes free with the rm1049 promotion. Fits the Mini perfectly and looks really nice to boot.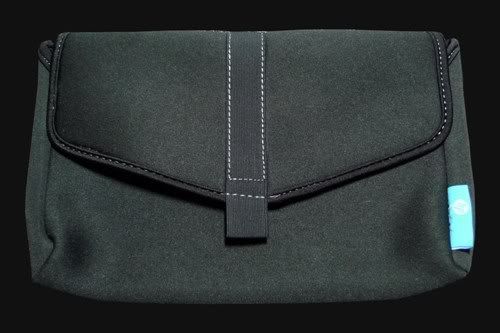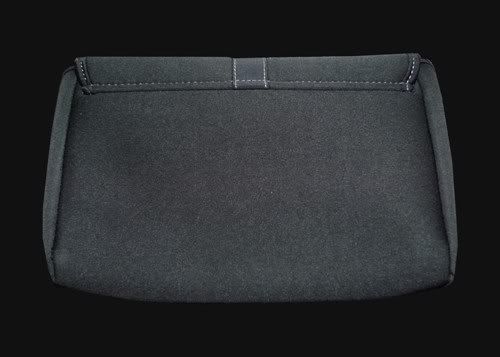 My Mini came as specified in this list.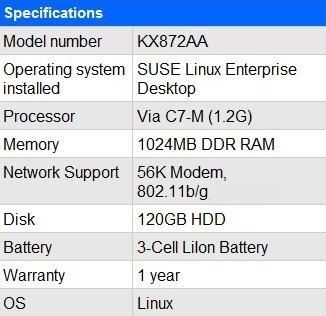 The specs don't look too impressive eh? Well, let's get on to my impression of it after trying it out for the past 3 weeks.
First impression
I'll start with the looks. This lil netbook is a real beauty. I absolutely love how it looks and it's built really well too. Build quality is fantastic, this thing is like Fort Knox as compared to the Asus EeePC 4G that I also have. The EeePC feels like a cheap Made in China toy in comparison. The externals are made of a nice brushed aluminum and I've read that the chassis is magnesium. It not only looks nice and solid, it feels nice and solid too.
Expansion slots and ports
It has two USB2, VGA output, earphone and mic mini jacks, Express card slot, SD card reader and an ethernet port. The USB port on the left side is powered so we can plug in an external HDD or DVD drive. Here's the powered USB port.
The other special thing that most other netbooks don't have is the Express card slot. This is the Express card slot and the SD card reader is right below it.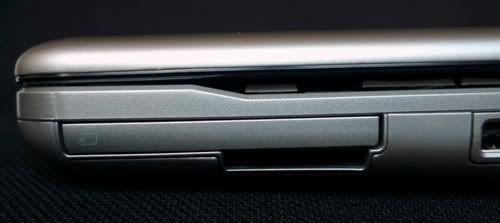 The express card slot is very useful as we can slot in a 3G modem and the Mini will be truly wireless at all times without the need to look for a WIFI spot. Personally, I'm just sick and tired of WIFI spots. They're so useless, I've tested many spots and most of them are much slower than my iPhone's EDGE network. I haven't used WIFI spots in years due to how slow they are. I don't use a 3G modem in the Mini though. I tether it to my iPhone through wifi and use the iPhone as my wireless modem. I use a program called PDAnet which costs USD29.90. Worth every cent in my opinion. You fellas who own an iPhone with unlimited data packages should check it out. Be aware that you need a jailbroken iPhone to use PDAnet though.
The LCD screen
The 8.9 inch LCD screen is absolutely gorgeous. It's the glossy type of screen which I prefer. Everything just looks so much better on glossy screens. Only problem is reflections in brightly lit places. The resolution is 1024x768. Windows recommends 1024x600 for best fit so that's what I use. It is soooooooo nice and sharp compared to my EeePC which has a puny little 7 inch screen with super low resolution. Web pages are displayed properly at this resolution. The width is just nice and there's no need for side scrolling. Those of you who have or tried the 7 inch EeePC will know just how annoying that small, low res screen is with all that side scrolling for web pages. So the 8.9 inch, 1024x768 screen on the Mini gets a huge thumbs up from me.
The speakers
The speakers are really good. A rather pleasant surprise since most netbooks have horrible speakers. I guess the build quality and solidity of the aluminum body pays off here. There's no unpleasant vibrations or crackling sounds. Just a nice smooth and clear sound. Don't expect any bass though. The position of the speakers on either side of the LCD probably plays a big part too. It's positioned right in front and projects the sound straight at us. They actually sound a lot better than some full size laptops I've tested.
The camera
There's a built in camera above the LCD. It's only a 640x480 res camera but it's plenty good for Skype usage. It can take photos too but I personally wouldn't bother since it's only 640x480.
Battery life
My Mini comes with a standard 3 cell Lithium Ion battery pack. It keeps the Mini nice and light but the battery life leaves a lot to be desired. I tested the battery life by playing an AVI movie and it only lasted 65 minutes before going into hibernation. Web browsing lasts about 1.5 hours. The power scheme I use in Windows XP is Portable/Laptop mode. Looks like the optional 6 cell battery is a necessity for any real work to be done while on the road.
The keyboard
The keyboard is outstanding. It's specified as being 92% full size by HP. It's nice and big, touch typing on it is a breeze. I dont feel cramped by the keyboard at all. The EeePC I have is terrible with it's teeny weeny keyboard that's made more for little elfs. It also supposedly sports a spill proof design but I'm not about to put that to the test. LOL.
The touchpad
The touchpad has received a lot of flak from other reviewers but I beg to differ. I reckon it's actually really nice. The unusual format of left and right buttons on either side of the touchpad is the cause of all that aggravation. I find it really nice and comfy though. Takes a few days to get used to it but after that it's plain sailing. There's also a touchpad on/off switch located just above the pad. It's really handy for extended typing sessions so you don't touch the pad by mistake. Touch response is nice and smooth once you have adjusted it to your preference.

The Operating System
My model comes with SUSE Linux Enterprise. The very first time I booted up the Mini, I decided that this version of Linux is just useless. Can you imagine, it took about 2 minutes to boot up! I can't recall any other PC taking that long to boot a Linux OS. It looks very nice and works well. In fact, they've made it look kinda like Windows. However, since I couldn't see any benefits to using Linux on the Mini I tried out a few different versions of Windows on it.
First thing I tried was Vista Business, bad mistake. It looks great with all the bells and whistles turned on. The Mini runs Vista properly with everything turned on including the Aero glass effects and Flip 3D. Only problem is that it is slooooooooooooooooooow. Very, very, very slow. My hair practically turned grey while waiting for it to boot up. That was with 1gb of ram. I then changed it out for a stick of 2gb ram to see if Vista's performance improved. The 2gb of ram did improve things a lot but it was still mighty slow. I wasn't happy at all. I'm a big proponent of Vista and I love it to bits on my desktop PC. But I've never realised how slow Vista runs on low spec machines as the desktops I own are monstrous beasts with quad core CPUs and dual graphics cards with fast HDDs and 4gb of ram. Vista is a big huge no no for the Mini.
Next up was Windows 7 beta. Things improved tremendously with W7. Everything ran nice and quick. A whole new experience when compared to Vista. It's like a turbocharged version of Vista. As I use my Mini for work, W7 is too much of a pain to keep right now as it's not a complete OS. I'm looking forward to the official launch of W7. I will be 1st in line to buy W7 for all 8 PCs I have at home.
Finally it's on to good old Windows XP Pro. The Mini runs like a totally different machine with XP in it. It runs so much faster, it's indescribable. Everything runs real quick and there's no more waiting for that irritating little turning circle in Vista to finish loading up programs. Just click, click, click and off you go with your work. I've finally settled on XP for my Mini. Performance is of utmost importance as I use it a lot while I'm out of the house. I really miss a lot of the features on Vista though. Fear not, as I have discovered a rather nifty program called Vistamizer. It makes XP look like and even work like Vista. It even has the Aero glass effects, taskbar tab preview and Flip3D. I'll do a write up on my experience with Vistamizer after this review so check back a lil later for the report on Vistamizer.
Conclusion
I looooooooooooooooooooooooove this lil netbook. It is absolutely awesome. I can't ask for much more from such a cheap thing. Best thing about it is that it looks and feels like a million bucks and performs really well with Windows XP.
Those of you interested in getting a netbook now, go take a real good look at the Mini 2133 or 2140 if you need that little extra LCD size and faster Intel Atom CPU. I'd recommend the 2133 since it's on a run out sale now. The current rm1049 promo is just too delicious an offer to pass up. Even if you don't need 1 for yourself, go get it for your wife or mother. It'll be a perfect gift for mother's day and they can surf for recipes and stuff like that with a nice lil HP Mini in the kitchen. Just think of all the delicious food they'll be cooking up for you with the aid of the Mini in the kitchen. :)
Well that's it for my experience with the Mini 2133 in the past 3 weeks. I'll be doing a how to guide for upgrading the ram and also the performance of the optional 6 cell battery pack right after this article. I'm actually running down the 6 cell battery pack while writing this article to test the battery life. It's looking really good so far. Be sure to come back and check out the ram upgrade and optional 6 cell battery articles. :)
Page 2.- How to: RAM upgrade for HP Mini 2133
Page 3.
HP Mini 2133 six cell battery review
If you liked this article or found it helpful, please check out the advertisements ya? You can also buy the HP Mini 2133 from Amazon through the links below. Your support is much appreciated. :) :) :)