I promised myself that I wouldn't succumb to Apple's poison this time around. I knew the iPad was sexy as hell from all the magazine articles and online reviews BUT I promised myself that I would not be an early adopter this time. Being an early adopter is a huge pain in the ass. It drives us to bankruptcy. LOL
BUT.................................. what did I do???? I went ahead and bought 1 anyway. Haha. It's so damn sexy I couldn't help myself after touching and feeling it. All those people who say "it's just a giant iPod Touch", I say you don't know shit until you actually try it. Hehe. From the very moment you turn it on, the 10" IPS screen just blows you away. I fell in love the second I turned it on for the 1st time and saw that loooooooooooovely screen. Anyway, let's get on with the pictures of my new toy.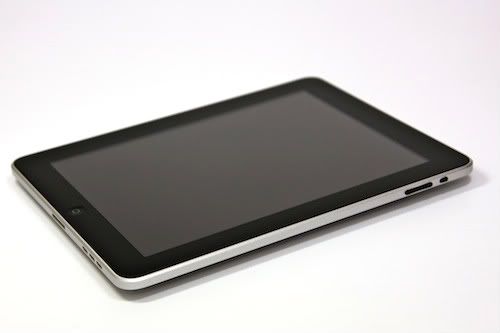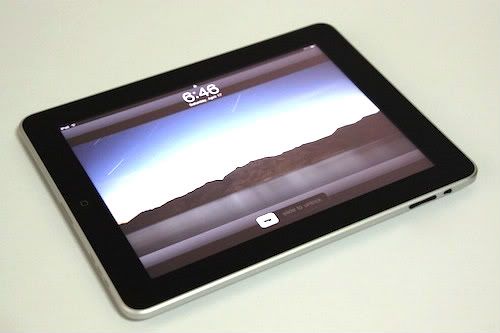 A closer look at it. Here's the docking port at the bottom.

The speaker at the bottom, next to the docking port.
Earphone port. Thank god it's not a funky 1 like the 1st iPhone.
I needed a case to protect my new toy and this is the only case available right now in KL. It's by Epik and they call it a resin case. It kinda feels like the silicone cases only firmer and better. It holds the iPad nicely inside and there's no risk of it falling out of the case at anytime. There's about 2-3mm worth of resin around the edges for some protection against drops. There's a few colors available- smoke, blue, pink and crystal clear. Mine is crystal clear as I dont wanna spoil the beauty of the iPad. Here's how it looks like with the Epik case.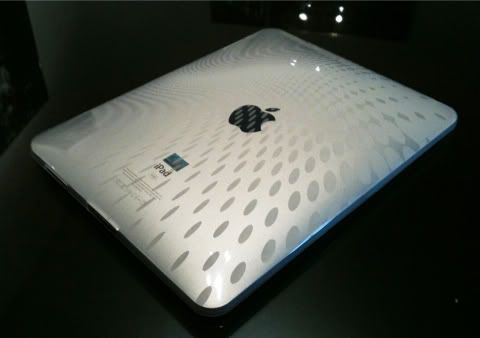 I ordered a screen protector together with the Epik case too. The case and screen protector only cost me rm39.50(USD12). Excellent price for a nice combo. The screen protector was a little too wide though. The explanation being that Apple didn't provide the exact dimensions to the case makers earlier n this was a rush job by the manufacturer. It took me a couple of hours worth of slicing and fitting before I got it to fit the iPad nicely. Dealing with a screen protector install is already difficult but having to deal with cutting n fitting and all that dust flying around is too much of a hassle really, I wouldn't advise anyone to get the screen protectors at this stage, unless the manufacturer guarantees that it's a new revision that fits the iPad perfectly now. Here's how it looks like now.
The performance is fantastic. It's like a turbocharged iPhone 3Gs. Everything's bigger, faster, sharper and..................... it's just fantastic really. Go get 1 now if you don't mind the exorbitant prices the Malaysian dealers are charging for it right now. I paid a lot more as an early adopter but I'm loving every minute of it.