I bought this super LED flashlight a few days ago. It's made of anodized black aluminum. Here's how it looks like.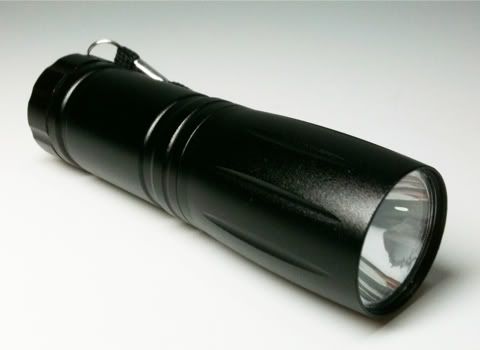 It cost only rm12(USD3.50). The packaging said it's a 3 watt LED. That's the thing that got my attention. I've been thinking of getting a Surefire flashlight with the optional 3 watt LED but that flashlight costs a bomb and the LED option costs almost as much as the flashlight itself. I had doubts about the 3 watt LED specification since it's so cheap. At such a cheap price, I had to give it a try.
Here's how the bulb looks like.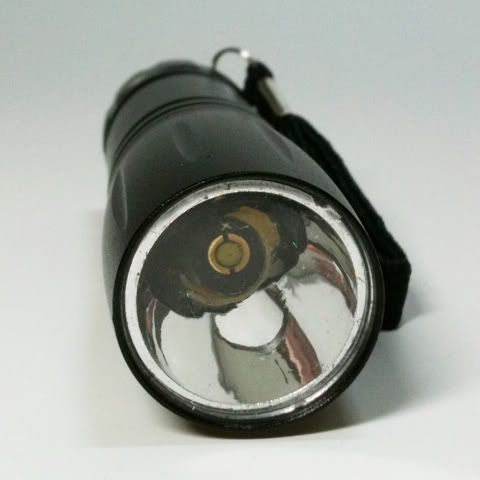 It runs on 2 AAA batteries that fits into a cartridge.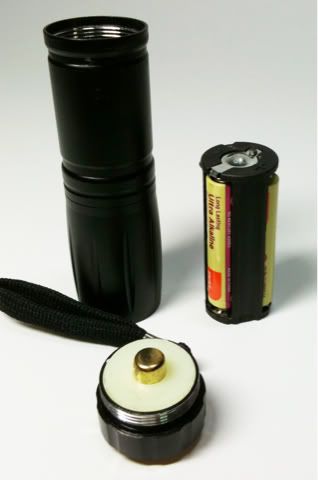 Those of you looking for a flashlight, you have to try this flashlight. It's awesome. It's really, really bright. It's actually brighter than my Mini Maglite with a Katzeye LED conversion bulb. For rm12(USD3.50) this has got to be the best flashlight I've ever bought. Not only is it super cheap, it performs superbly too. I bought it from a shop called Mr Hardware. I'm sure many other hardware stores have it as well. Now, go out and get 1 for yourself.