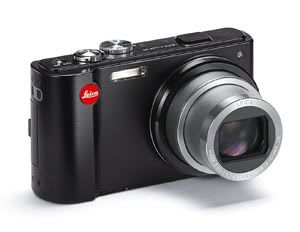 OMG! This new Leica compact camera looks absolutely delicious. It even comes with Adobe Photoshop Elements 8. Just look at the specification-
1. Vario Elmar 25-300mm f3.3-4.9 ASPH lens.
2. 12mp resolution
3. 3" LCD screen with 460k dots
4. Built in GPS
5. 720p video
Anybody wanna send 1 over to me for a quick review or comparison with the Panasonic equivalent? Hehe. I haven't heard about the Panasonic equivalent but I'm sure there's 1 out there. I wish a bag of money would drop from the sky soon so I can go grab 1. Haha.