Since I'm on the subject of movies today. Here's an experience I'd like to share. The Quantum of Solace Premier on the 3rd of November in Shanghai. We were visiting this place called Xintiandi in Shanghai, a fantastic place I must say. It's my favorite place in Shanghai. It's built to look like the olden days when the French occupied that part of Shanghai. Feels like a time machine being in there. You really feel as if you're in a part of old Europe. Everything in there is just so European with the sidewalk cafes n all.
Here's how Xintiandi looks like in the day.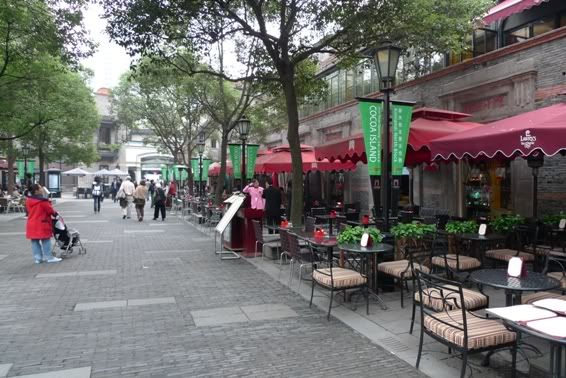 As we walked further down into the next area, the workers were setting up all the crowd barriers, red carpet, stage, lights n stuff.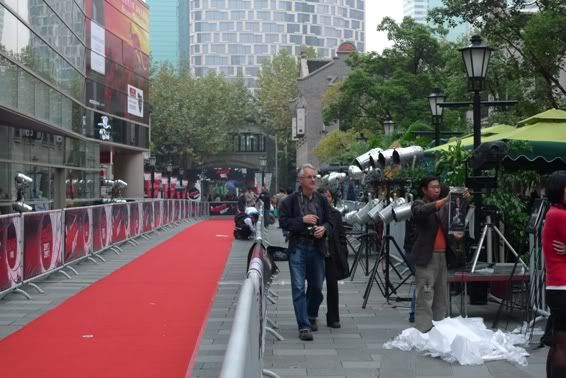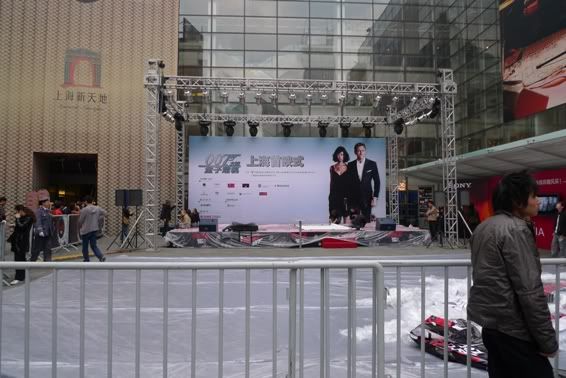 Some of the sponsors like Aston Martin, Omega, Heineken n visit Britain were there too.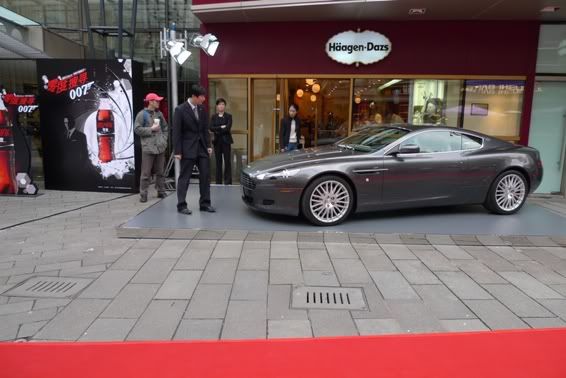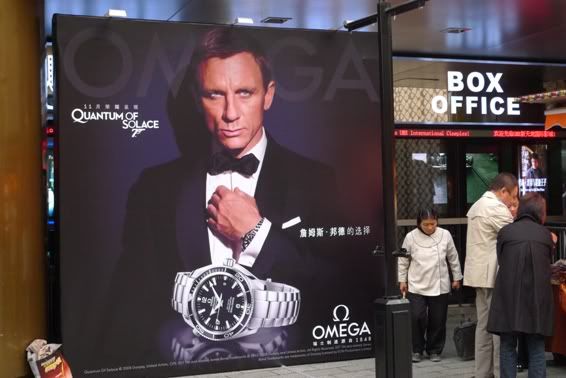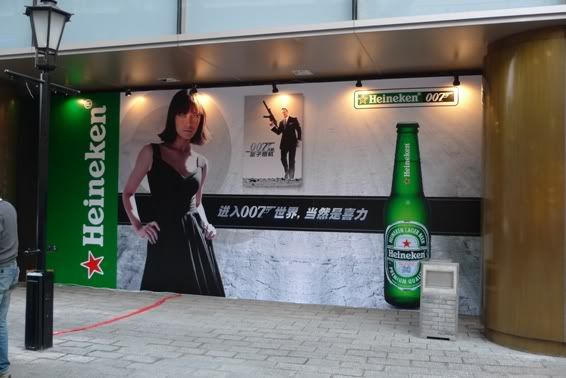 Anyway, I'm a long time Bond fan, so I was pretty excited. I went over to the Box Office to enquire what it was all about. The counter girl told us the price of the premier tickets n gave us the itinerary for the night. We went ahead n bought 2 tickets. I was planning to watch it after the Shanghai trip when I got back to Malaysia. Instead I get to see this grand premier night in my favorite place in Shanghai, China. I was pumped!
The itinerary said the action only starts at about 7pm so we went off for some shopping. We got back to Xintiandi early at about 6pm so we could get a nice spot at the sidewalk cafe facing the stage. I wanted a nice table where we can wine, dine n watch the show on stage. Managed to get a really nice table with a view of the stage. Here's the table with the view. Hehe.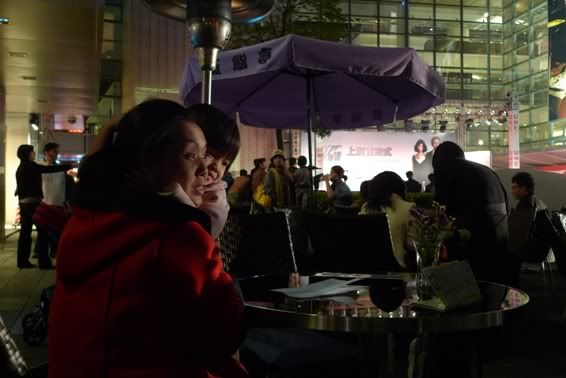 We ordered some lovely Japanese noodles n just chilled while the show went on. Here's some pics of the crowds n stage just before the celebrities from China n Hong Kong started walking down the red carpet.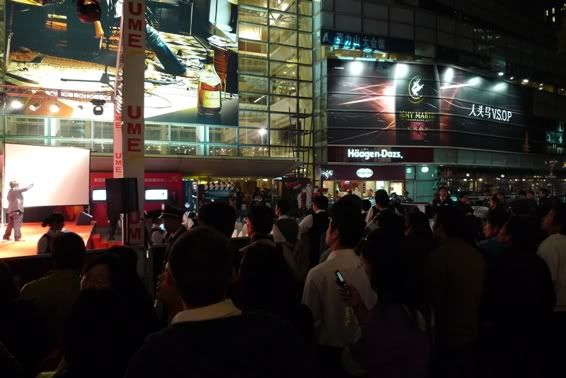 It was craaaaaaaaaaaaazy. The whole place erupted when the celebrities showed up. I didn't even bother to get amongst the crowd to get some pics of the celebrities. I'm not interested in the China n Hong Kong celebs anyway. I was just there to soak up the atmosphere of being at a grand premier. Besides, I was too busy with the deeeeeeeeeeeeeeelicious Japanese noodles. Haha. I'll end the pictorial with this really cool signboard. My favorite drink sponsoring my favorite legendary spy. Hehe.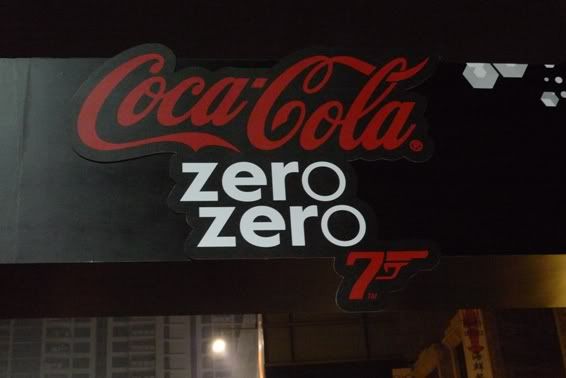 Everything ended at about 9.30pm. So I paid the restaurant bill n proceeded to the cinema. We were given Coke Zero goodie bags at the entrance. Coke Zero........ yum yum, my favorite drink to go with the popcorn we bought.
The show was brilliant! I've read n also heard lotsa people complaining that Quantum of Solace sucks n all. I guess they're not real fans of James Bond. They complain that it's too violent, too much action n Bond is not his usual suave n sexy self. They don't even know anything about Bond! The funniest thing is when I hear people complaining that the car chase at the start of the show was stupid n unrealistic. Saying things like how come a "lowly" Alfa Romeo can keep up with an Aston Martin supercar. They obviously don't know anything about cars or they don't drive or have never driven sports cars. Just because your car has 500 horsepower doesn't mean you can just pull away from the chasing car in heavy traffic. Just look at the traffic on the road n how Bond had to resort to desperate measures while trying to lose the chasing car.
Anyway, Casino Royale n Quantum of Solace is not a continuation of previous episodes but more about how Bond's character came about. Casino was explaining how he was betrayed by the woman he truly loved. Quantum is about his rage n revenge. Now tell me, how's he supposed to be all sexy n suave when he's enraged like a bleeding bull? LOL. It is only after these episodes that he learns never to trust another woman n became a swashbuckling, suave n sexy playboy. I had lotsa fun at the premier, lotsa fun watching the show n I say James Bond ROX!!!!!!!!!!!