Here's the Transformers looking thingy I modified for my camera. It's called a Ricoh LC-1 lens cap. This is the thing that puzzled the salesman at the puny so called Leica fair at Pavilion yesterday. I thought I'd post the youtube video I made so u guys can see what I was talking about. I love it so much that I sometimes play with it just to see the thing pop in n out of the camera. hehehe
This is how the normal lens cap looks like b4 I modified it. A few fellas asked me how come I got a Panasonic LX3 in the pic too. They're both mine. Why you ask? I did say I was a crazy gadget freak didn't I? Hehehe.
Here's how u guys can have a Ricoh LC-1 auto lens cap on your LX3 n D-Lux4 too. I'll explain it as simply as I can.
Instructions


1. This is how the lens looks like before you do anything.
2. Now screw off the ring on the front of it and it will look like this.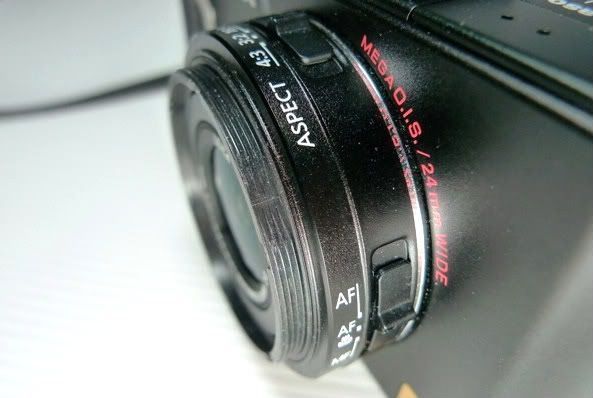 3. That's the ring we've just removed.
4. The Ricoh LC-1 lens cap is a bayonet mount. All it needs is a lil bit of force n it'll pop right on to the threaded part of the lens. Then all you have to do is screw it on until it comes to a stop. It will look like this now. Everything fits perfectly and looks factory fit. There is a slight problem though. At 24mm the 3 flaps open up all the way coz the lens is poking out all the way. When you start zooming in, the lens retracts more n more until you're left with 3 small slits n you get vignetting in the pics from about 30-60mm.
5. This is what you have to do in order to make the flaps open wide at 24mm n enough even at 60mm to prevent vignetting. If you look inside the flaps, you will see 3 springs. You will need to add some black double sided foam tape to the insides of the flaps where the springs are. Just cut out a small 1cm square piece of double sided tape n pile on 3 layers. Now stick it on the inside of the flap where the spring is. Make sure you leave the wax paper on the last layer that contacts the lens barrel so the barrel can slide smoothly on the tape's back. The double sided tape can be seen in the 3 red circles. The mod is now complete. Everything fits perfectly n there's no vignetting at all.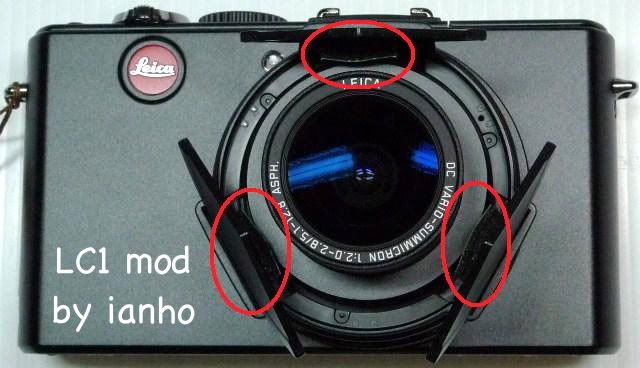 This is how it looks like wide open at 24mm.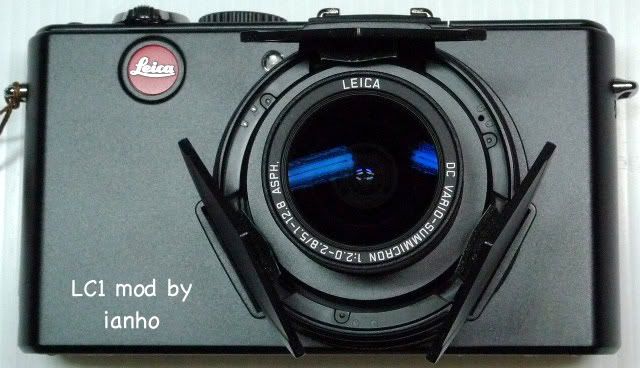 This is how it looks like at 60mm zoom. Don't worry, there's no vignetting. It looks like it will obstruct the view but it doesnt vignet at all. I've tested it by zooming to 60mm n shooting at a white wall n got a perfectly even white frame with no shadows at all.
We're all done. It's time to go out n enjoy instantaneous response. No more fiddling around with the lens cap n silly string. Hope u all liked the guide.
If you liked this article or found it helpful, please check out the advertisements ya? You can also buy the Ricoh LC-1 cap from Amazon through the link below. Your support is much appreciated. :) :) :)