Just came home from another great session with the guys from Lowyat.net photography section. Canon, Nikon and Sony gangsters were in attendance. Unfortunately Nikon gal couldn't make it and Pentax boy didn't come. LOL. Finally managed to get a Sony guy to come out. I used to be the only Sony guy at these gatherings. We finally have another Sony guy sporting enough to chill with us. Thumbs up to you William.
Here's a group photo...........................................................
of the hardware. Hehe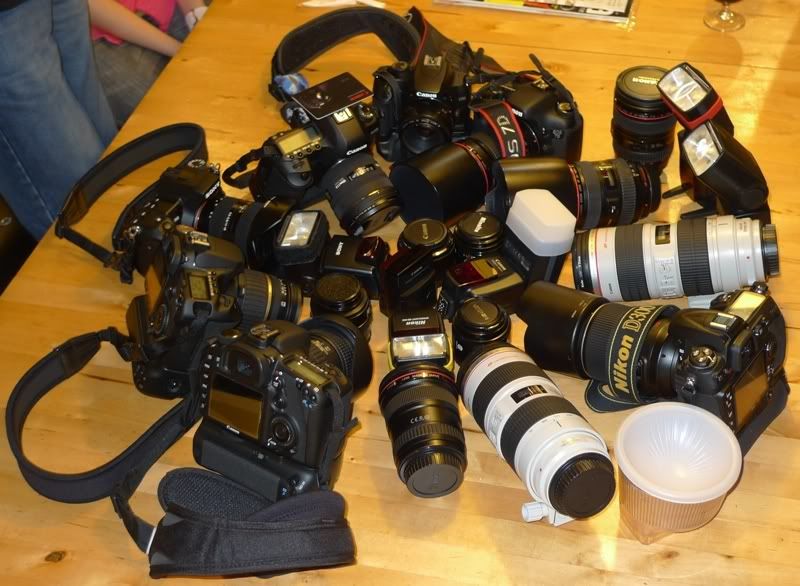 That's like rm70,000 worth of hardware right there maaaaaaaaan. If a few more of the regulars had turned up, it would have easily exceeded rm100,000!!!!!!!! LYN members are some really loaded buggers eh?
Added on December 1st:
Someone ABUSED my 5D MkII!!!!!!!!
I don't know which crazy fella took these shots with my 5D MkII last night but he sure abused it big time and showed it who's the daddy. He whipped my camera upside down at ISO 6400. LOL. All these pictures were shot at ISO6400!!!!! You god damn ISO Abuser! Whoever you are, I'm gonna get you next time. LOL
lwliam & Mrs.
goldfries
myjunk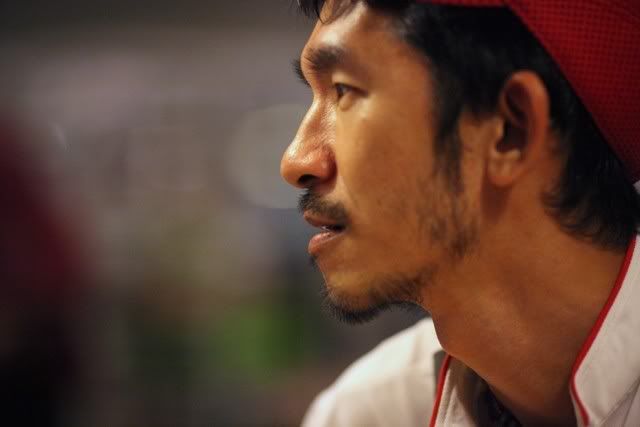 Some1's friend(please update me on his name if any1 here knows).
kapalterbang737
nairud