I was in a dilemma deciding between these 2 ram fans while I was at the PC shop so I decided to take both of them home. I was previously using the old Corsair fan that has 3 small fans in it. It was a hell of a noisy beast with those 3 lil fans spinning at about 6000RPM.
Let's take a look at the fans now. Here's the new Corsair CMXAF2 fan.
Here's a picture of the old and new Corsair fans together.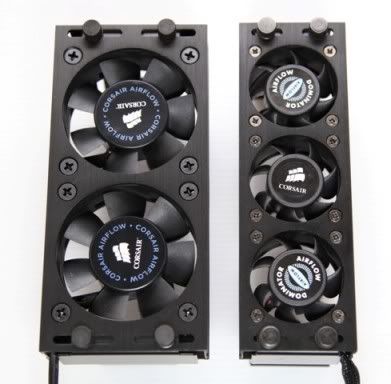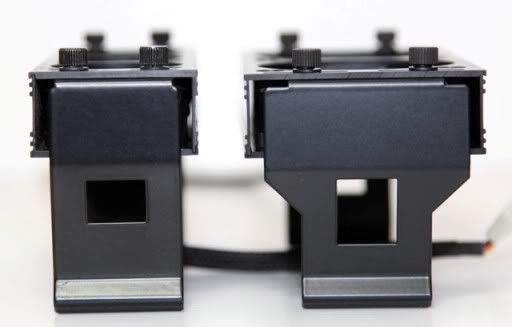 Here's the new OCZ XTC2.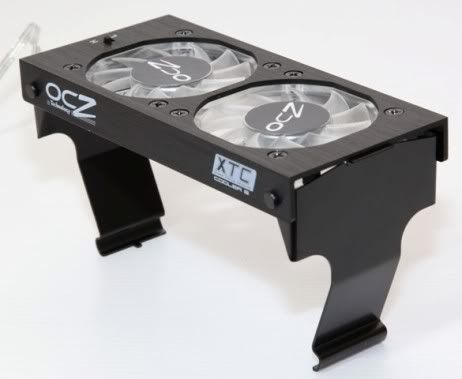 It has foldable legs.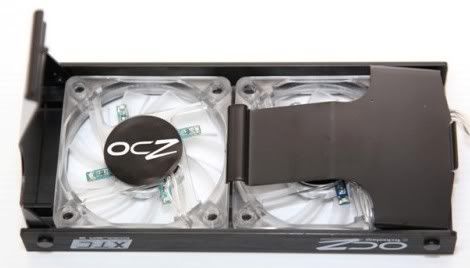 Bling bling lights.
Here's the Corsair and OCZ fans next to each other for comparison.

The OCZ is very nice with a lot of bling factor due to the blue lights. It also has a high and low speed selector on top which is really handy. However, the speed selector is a rather pointless thing as I find the fans are too slow on the low setting so it's most likely gonna stay on high for most people. Due to the height of the OCZ fan, it has to use thinner fans which produce less air pressure. Not only does it have less pressure, it's also a lot higher up from the rams so it's not gonna cool the rams very well.
The Corsair fan has better build quality, thicker fans with more air pressure and sits right on top of the rams. You can also see that it has thicker blades. All that adds up to a lot more air flow over the rams.
After testing both, I decided the new Corsair fan is much, much better. It's a simple and fuss free design with good build quality and good airflow. The decision to keep the Corsair fan was a no brainer. The Corsair fan wins this match with a knockout punch. However, if you don't really need tons of ram cooling then the OCZ is a viable choice for it's good looks and variable speed selector.
If you liked this article or found it helpful, please check out the advertisements ya? You can also buy the product from Amazon through the links below. Your support is much appreciated. :) :) :)