Check this out guys. It's the ultimate gadget freak's hotel room. This is my favorite hotel in Penang. It's called Shangri-La Golden Sands Resort. 3 generations of my family have been here. I try and make it to Penang at least once a year or even more if my schedule permits. I'd heard that Golden Sands Resort is going through some renovations and was almost completely done when I went there.
Boy oh boy, was I surprised when I opened the room door. It really is a whole new look and it's a gadget freak's dream come true. Let me show you guys around the room.
This is the 1st thing you see when you open the door. Nice and cosy ambience, just perfect. I loooooove it.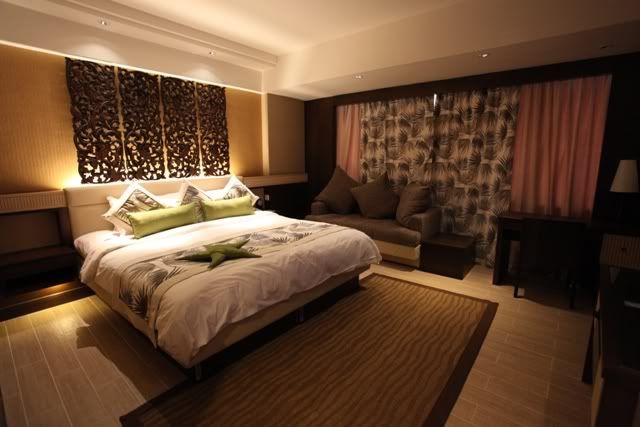 The bed is a ginormous King size bed as requested.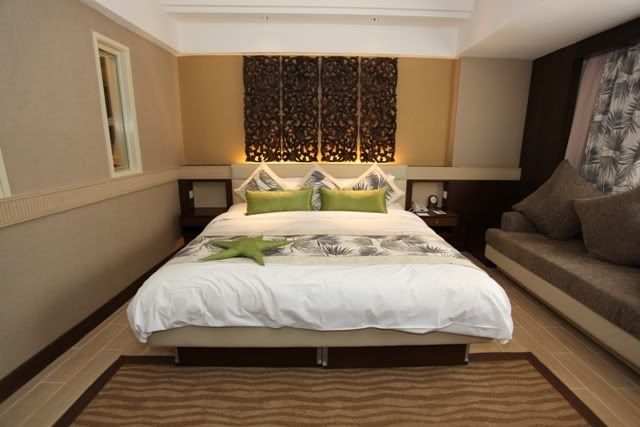 Another view of the room.
Howzabout some flat screen TV goodness eh? It's also got a DVD player in the cabinet.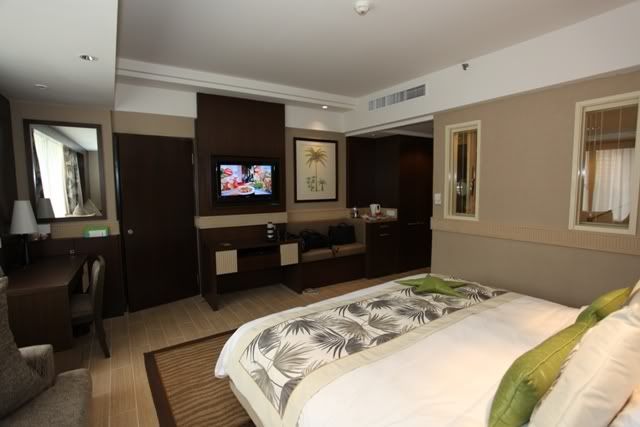 There's a really nice work table in the corner. This is my favorite part of the room. I'll get to that soon. The door next to the work table leads to my kids' room. It's exactly the same except that it has 2 single beds. My kids are gadget freaks too and went gaga when they realised what I realised.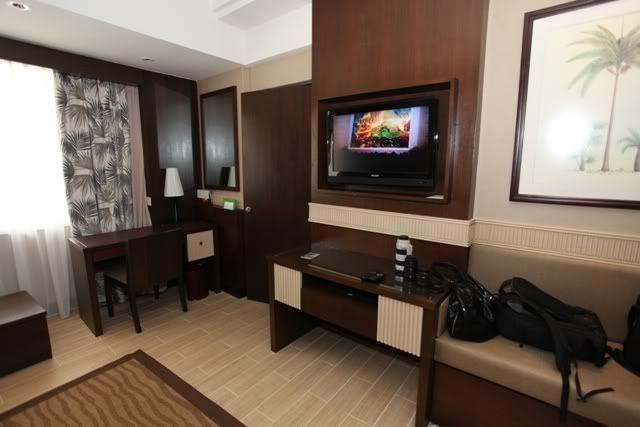 Now, let's take a closer look at my favorite part of the room, the work table.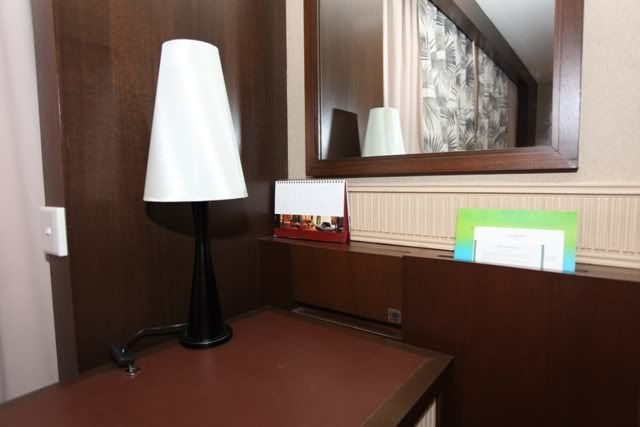 Nothing special eh??????
Open sesameeeeeeeeeeeeeeeeeeeeeeee! Check it out! It's got a kinda command center thingy under that door. I discovered this thingy about the same time as my kids and I could hear them jumping up and down going "wheeeeeeeeeeeeeeeeeeeeeeeeee, we can connect our Asus EeePC to the internet and TV!". And they could here me jumping up and down saying the same thing. LOL.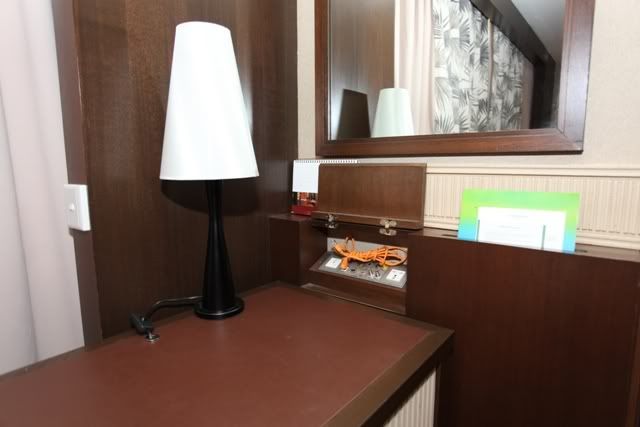 Close up view of the console.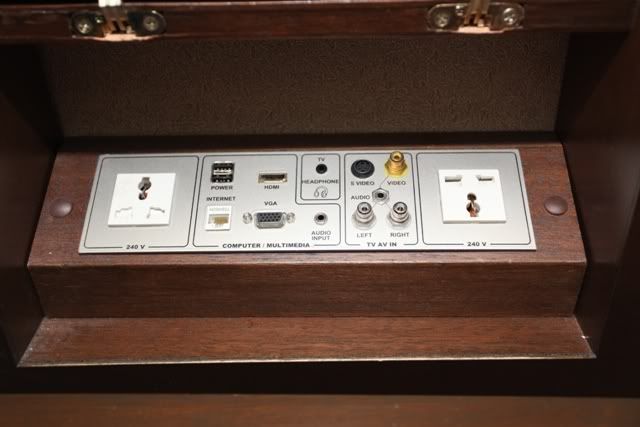 This is why I call it a gadget freak's room. It has 2 power sockets, 2 USB power points for iPods and stuff that get recharged using USB ports, free internet broadband connection and it allows us to plug in the AV wires from our laptops to the flat screen TV. It's absolutely brilliant. It truly is a gadget freak's dream come true away from home.
Part 1- Fun In The Sun