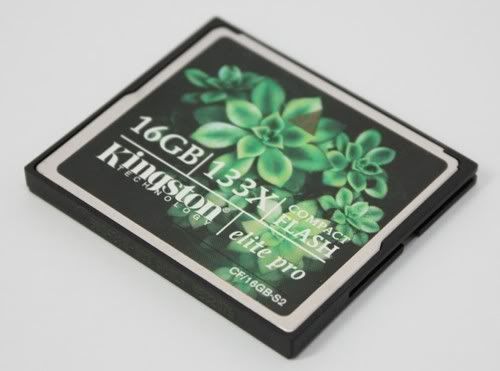 Wheeeeeeeeeeeeeeee!!!! Just bought this for my EOS 5D MkII. It's a Kingston Elite Pro 133x CF card. I will no longer crave for more capacity.
I've been suffering with 4gb cards all along. A 4gb card is waaaaaaaaaaaaaaaaaaaaaay short of capacity when used in my 5D MkII. I loved that card though, it was fast and reliable. That 4gb card is a Kingston Ultimate which is supposedly twice as fast as the Elite Pro. I've been wanting to buy a 16gb Kingston Ultimate for a looooooooooong time but the local shops haven't had it in stock for some reason.
I got fed up and decided to just grab an Elite Pro 16gb for now. I really, really need the capacity. You know what? I'm glad I did coz I've been playing with it the past 2 days and it's great in my 5D MkII. I tried burst shots, 1080p videos, RAW shots, JPEG shots and it took it all in stride. Best thing is, the Elite Pro is half the price of the Ultimate card. I bought it for only rm144(USD40). I can have 2x 16gb Elite Pro for the price of a single Ultimate card. Good value for money I'd say. lucky for me the local shops didn't have the Ultimate 16gb in stock. Hehehe.