I was doing some Christmas shopping a few days ago and guess what happened? It snowed in Kuala Lumpur. I guess those crazy people who predicted a snow storm in Kuala Lumpur, Malaysia were right after all. Hehe.
Here's a picture of Pavilion just before it started snowing. Oh, by the way, that's the silly fountain that cost rm7 million and which they claim is nicer than the legendary Trevi fountain in Rome, Italy. What a bunch of morons! It's nothing like Trevi fountain. That silly bowl fountain looks even worse in the day. All you see is 3 bowls stacked up. LOL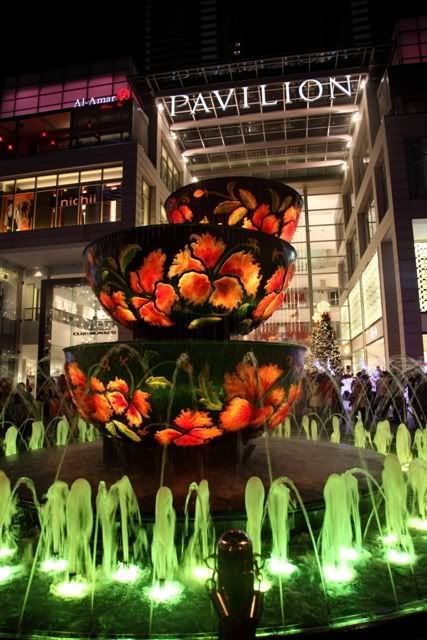 And then it started snowing!!!!! In tropical Kuala Lumpur, Malaysia.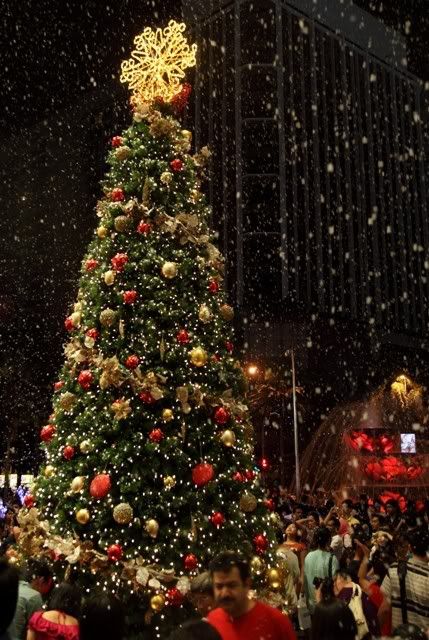 It doesn't look as good in the photo so I made a video clip of it. It's in full 1080p HD for those of you with HD screens.
For those of you who don't know, it's actually fake snow. Pavilion is doing this every night at 8pm. It goes on for about 30 minutes. It's quite a nice experience for those who have not been fortunate enough to experience a real white Christmas. I really enjoyed it even though I have experienced a real white Christmas. So those of you who haven't, hurry up and head on out to Pavilion to experience it. I'd recommend you guys to be there early at about 5-6pm because the traffic there is just pure madness when everyone is trying to get in there for the 8pm start.
Anyway, I wanna wish all my readers and followers a very merry Christmas and may Santa bless you all with lotsa gadgets this Christmas. Ho! Ho! Ho!