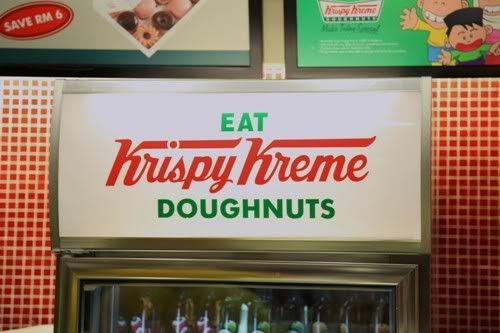 Finally tried Krispy Kreme in KL today. I absolutely love Krispy Kreme but it only recently came to Malaysia. Before this it was Dunkin Donuts which is totally LAME! I wouldn't even give a Dunkin Donut to my dog. He'd probably spit it out. LOL.
And then came the pretenders called J.CO and Big Apple Donuts. J.CO comes from Indonesia and Big Apple is a home grown Malaysian company. They did a roaring trade before Krispy Kreme arrived in Malaysia as most Malaysians are very gullible and simply thought Big Apple is an American brand or something simply because it's called Big Apple as in New York Big Apple. I used to like Big Apple too, because I had no choice then. Big Apple is slowly slipping down a slippery slope I reckon. Maybe they've let success get to their heads or something. Am I the only one who's noticed the donuts at Big Apple have slooooooooooowly gotten smaller and smaller. I mean, come onnnnnnnnnn man, those donuts are not cheap by any standards and they're trying to rip us off now by using less dough and giving us puny little things they're trying to pass off as donuts?
Anyway, let's move on to Krispy Kreme now. First thing I noticed while waiting in line at the counter was how fat the donuts are. Ooooooh yummy, I couldn't wait to get my hands on them.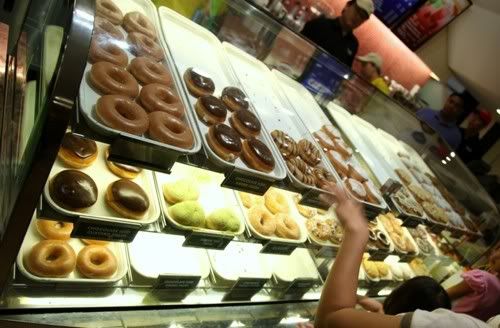 There's a special offer going on now. Buy a dozen and get six for free. So I grabbed a dozen and went upstairs. Look at how fantastic the decor is. It looks more like an exclusive restaurant rather than a donut joint. The ambience in there is just superb. Such a relaxing place to just kick back and enjoy a nice cup of coffee and some donuts. Big Apple donuts looks like a 7 Eleven store in comparison. LOL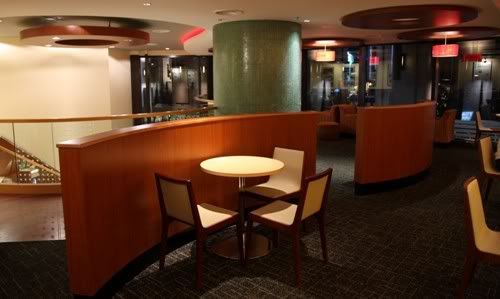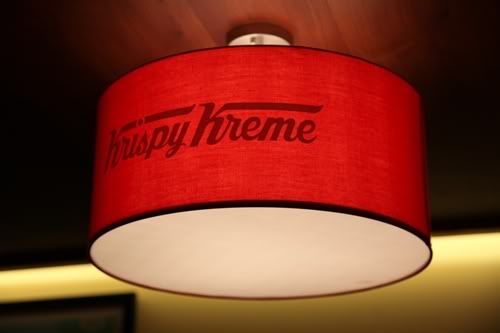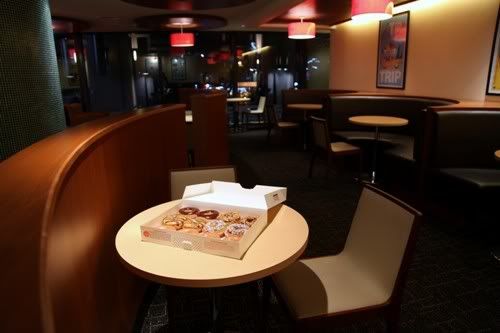 Look at those fat juicy donuts! Big Apple donuts look like they came out of Ethiopia compared to these fatties.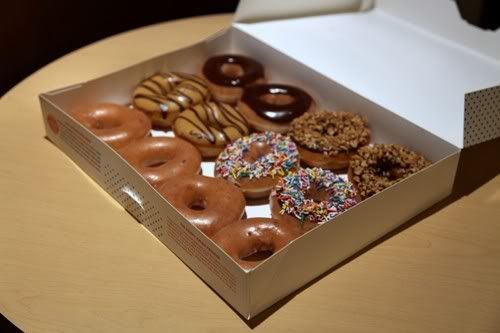 Hopefully, Krispy Kreme opens up more outlets soon. There's only 2 shops now(Berjaya Times Square and Mid Valley) and 1 more coming up in Sunway Pyramid. I'm hoping they open a few more in PJ soon so I can stop going to Big Apple. If any of the Big Apple owners happen to read this, you guys better buck up and SOON. I am not gonna continue patronising your joints if the donuts keep shrinking.