Here's an interesting experiment I just did today. I compared a prime lens vs a zoom lens. It's a generally accepted fact that a prime lens will always beat out a zoom lens. I've always been a curious person and decided to put this belief to the test today.
I decided to test a Canon 50mm F1.8 lens VS a Canon 24-105L f4 IS. I set the camera to manual mode with the following settings. 1/40, f4. ISO400. The 24-105mm was zoomed to 50mm.
Here are the comparison pictures. Cropped at full size from the middle of the picture. This 1st picture is from the 50mm f1.8 lens.
Here's the picture from the 24-105L f4 IS lens.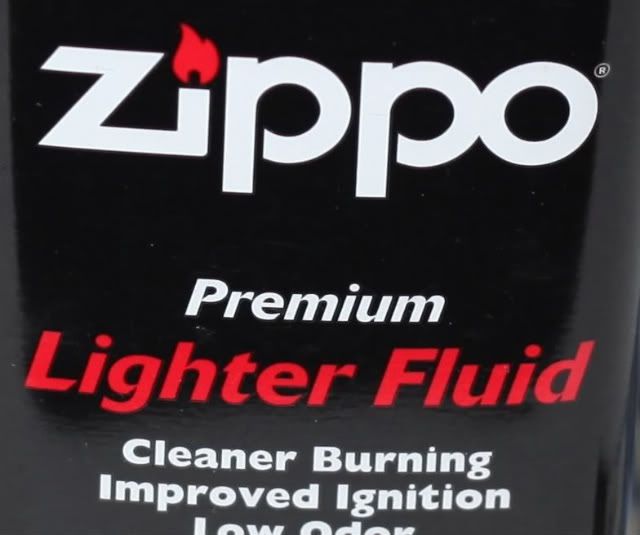 Look at the softness that starts to happen from the red words(Lighter Fluid) downwards on the 50mm f1.8! It's rather pronounced isn't it? The focus point is right on the PP of the Zippo word. Just in case you're wondering if handshake or Image Stabilisation played a part in the shots, the pics were taken with the 5D mkII on a tripod. So yes, we can see that it's all a myth. A Prime Lens is NOT always sharper than a zoom lens. Shocking but true. Myth BUSTED!
If you liked this article or found it helpful, please check out the advertisements ya? You can also buy the lenses and camera from Amazon through the links below. Your support is much appreciated. :) :) :)