I was on vacation in Singapore again last week. I arrived there on Sunday and had planned for a 1 night stay only. This trip was meant purely for camera equipment shopping. I wanted to get myself the Canon 17-40 f4L and 70-200 f2.8L IS and a wireless flash commander.
However, it was pretty exciting to see that Singapore was buzzing with F1 excitement. So I decided to extend my stay by a few more days to soak in the buzzing F1 fever atmosphere in Singapore. I also tried to get some tickets known as the "Walkabout Ticket" so I can go inside the spectator areas for some nice photos of the support race cars and also the F1 cars during the practice sessions. I found out the tickets were sold out 1 week ago. :(
Anyway, the atmosphere in the shopping areas were postively buzzing with excitement. Here's some pictures I took on the way to Peninsula Plaza for my camera shopping.
Even the MRT(Singapore's subway) is buzzing with F1 fever.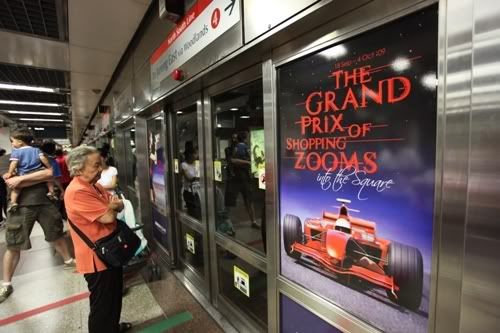 The usual Singapore standard of organisation. Top notch all the way. They even have these stickers on the pavement telling you exactly where to go.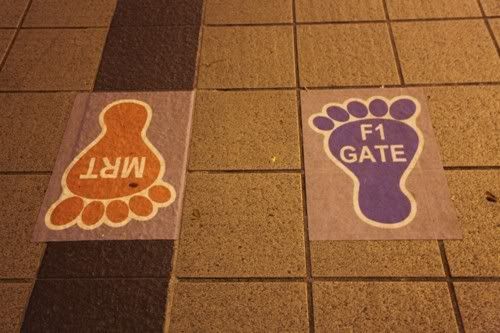 Signboards showing road diversions, change in bus routes and spectator pathways.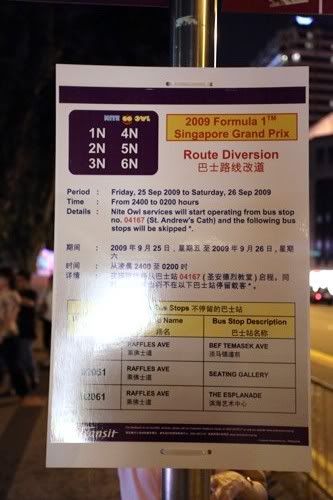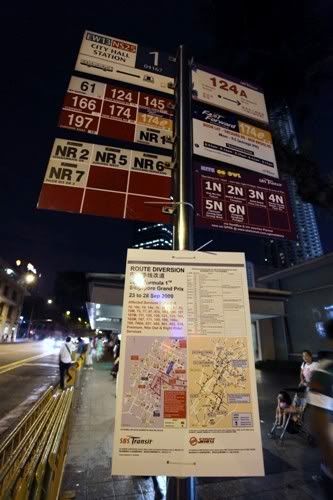 Here's a Ferrari promotional booth at the fantabulous new mall called ION.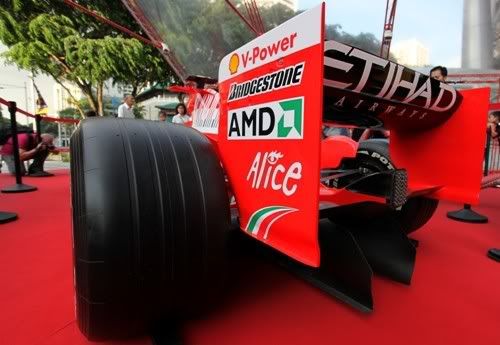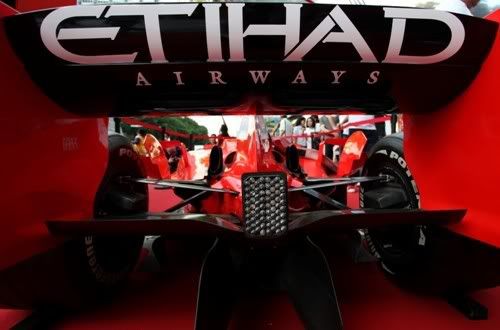 Let's see if I can steal some of the rear diffuser technology. LOL
I wish my steering wheel had so many gadget buttons!
Source of the Ferrari V8 Symphony Orchestra.
BBS alloy wheels! My all time favorite wheels.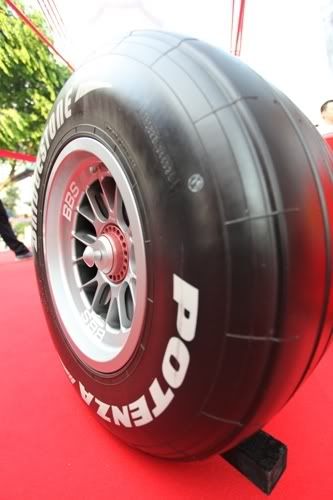 Stray cats and dogs, beware of sharp edges!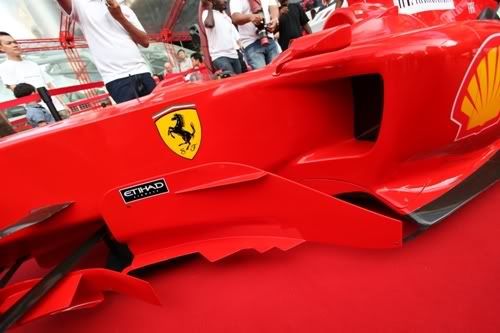 Ferrari refuelling challenge.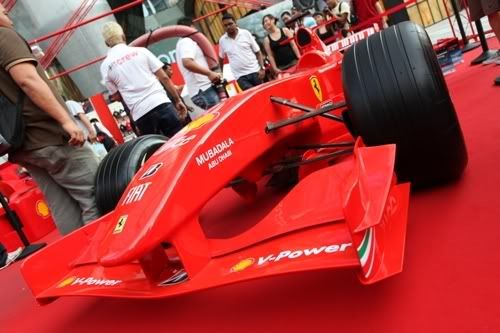 Grrrrrrrrrr, I'm the best fuel rig man. Ferrari should hire me.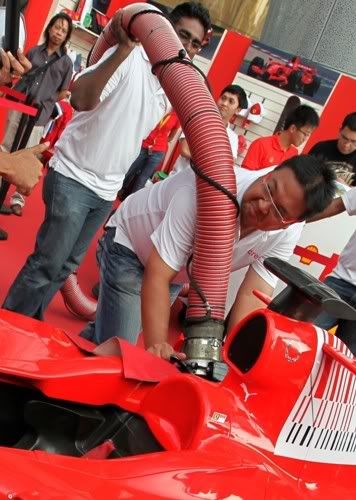 I really wish the walkabout tickers were available. I would have had some fun with my new, lovely 70-200 f2.8L IS. Anyway, the race starts in about 4 hours and I can't wait for it to GOGOGO!
Oh ya, I also got to meet Mika Hakkinen while shopping for my camera stuff. Go to page 2 for that. Hehe
Page 2-

Mika Hakkinen still ROCKS!