Canon sent me a Love Letter a few days ago. Hehehe.
Here's the letter.
Now I don't have to worry about slow after sales service as I have been assured of top quality VIP service at Canon Malaysia. Here's what the benefits are(just in case the picture is too small)-
1. Free access to VIP lounge
2. 20% discount on services
3. Free equipment consultation
4. Speedy service- without having to wait in a long queue
5. Fast return of your camera should it require repair, in the shortest possible time.
Here's the membership card. 1 of the nicest looking membership cards I've seen.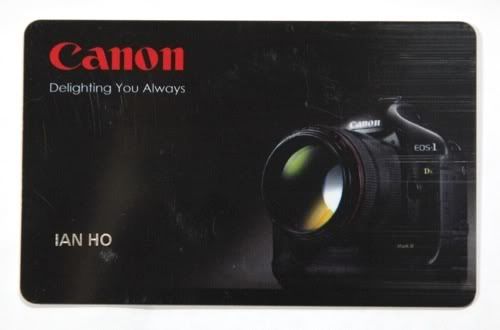 All you guys who bought Canon EOS SLRs from the semi pro range(double digit EOS) and up, be sure to register for the CPS membership online. You will receive a love letter too. Hehehe.